For my latest Emma mattress review, I decided to take a different approach.
There are already hundreds of different review websites out there. It didn't seem worth just repeating the same points again – you can easily Google them if you want.
I set out to approach it a little differently: I actually bought an Emma Original mattress for myself. Most other reviewers do NOT actually test the product themselves, or they get free ones given to them. Obviously, this isn't ideal if you want an unbiased review.
What better way to test it, than to actually sleep on it? As it wasn't a free sample, I am not duty bound to be polite about it. I can be as honest as I like – and that's how I prefer things 🙂
So let's start with the basics:
What are the Pros & Cons of Emma Original?
Pros
Cheapest price for a mid-range memory foam
Mainly positive reviews on Trustpilot
Fast delivery times (UK)
Been around for years
Cons
Emma Sleep (the company) actually sell different many different mattresses now in the UK. You are very likely looking for a review of the Emma Original. This is the mattress I am testing here.
Emma's Original has a long history, and has been on sale in the UK for almost 10 years now.
It's a memory-foam based mattress, that is made in the UK. There are already quite a few memory foam brands to choose from – for example, Simba, Eve, Nectar and so on. So, should you opt for Emma?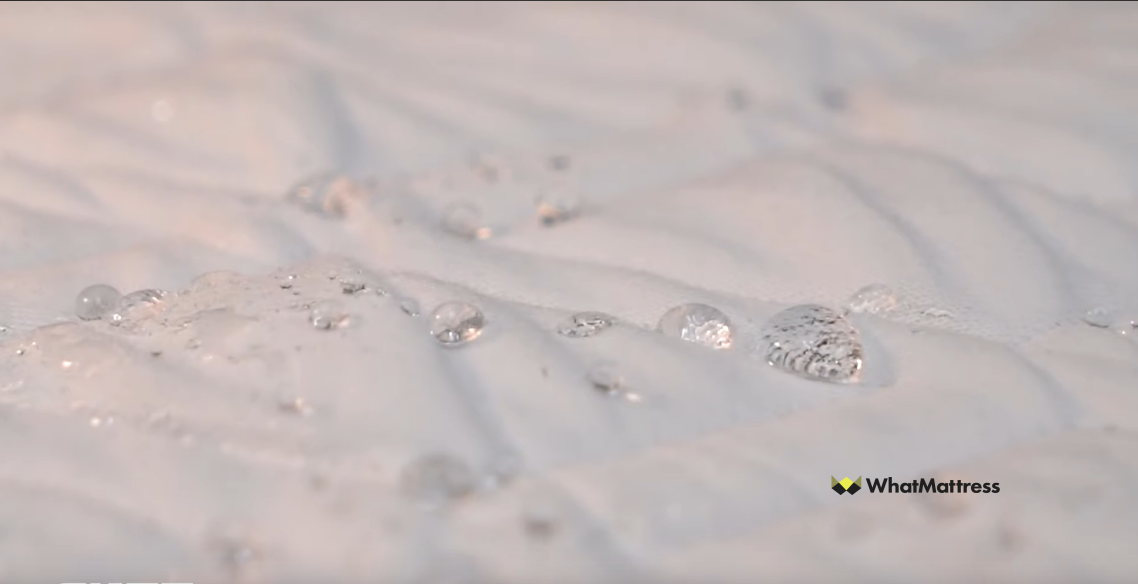 Covers & Materials
The top cover and side cover is made almost of 100% polyester. Polyester isn't "natural", but it's durable and hydrophobic which means it dries very quickly.
Emma has used hollow polyester fibres here, which regulates humidity effectively. The grey underside is made of 87% polyester and 13% polypropylene which makes it extra resistant to abrasion.
This mattress, like most memory foams, isn't flippable so don't sleep on the grey side. 🙂
The Emma Original mattress cover includes 4 side handles. Now, many of the mattresses I have reviewed don't have handles for easy maneuvering so this is a big plus. A mattress with handles gives it a thumbs up from me when it comes to practicality. Can you remember the last time you moved home and had to drag your mattresses up the stairs? Not fun, so having to avoid that in future is a bonus.
Emma Original Versus the Rivals
| | Positives | Negatives |
| --- | --- | --- |
| Emma Original | Excellent pressure relief and comfort, good motion isolation. Been around for years. Fairly affordable. | May be too soft for some, and a few reports of sagging issues. |
| Nectar Memory Foam | Good motion isolation, excellent pressure relief and comfort, and a lifetime warranty. Very affordable. | Some users report off-gassing odours and slow responsiveness. |
| Simba Simbatex Foam | Great motion isolation, great pressure relief and support. Firmer than most. | May not be suitable for side sleepers, and is more pricey. |
| Eve Original | Excellent pressure relief and support, very affordable. | May be too firm for some users. Initial odour and off-gassing. Poor edge support. |
Emma claim that their Original mattress should last for around 10 years, and there is a limited warranty to back that up (but be aware of the pitfalls of mattress warranties, more on this later).
Another big plus when compared to some other brands like Simba is that the outer cover is fully removable and machine washable at 60 degrees Celsius, which is also not too common in the UK online mattress industry.
I would however still always recommend a mattress protector that way you protect your mattress, in the long run, the Emma mattress protector is a great place to start.
Why You Can Trust WhatMattress
We're completely independent from any mattress company. We've spent countless hours curating and reviewing mattresses that anyone can buy in the UK, and have been doing so since 2018.
Mattresses tested:




82

Total hours testing:




602

Pillows tested:




24

Total hours testing:




183

Duvets tested:




35+

Funds spent on testing:




£7,500+
Is the Emma Original mattress any good?
Generally, yes.
☝️ More than one year on, I still think the Emma Original is one of the best mattresses you can buy in the UK right now. It's comfortable, but fairly soft, and yet provides fantastic support no matter what position you sleep in – making it a particularly good choice for people who move around a lot at night.
If you like to sink in to your mattress and like the feeling of memory foam 'hugging' your body then the Emma Original is a good bet.
There are some drawbacks though.
Looking at the reviews on places like Trustpilot, it is obvious that some users are having issues with bolster / side sagging. This is when the outer edges of the mattress start to go all soft and make sleeping on the edge of the mattress impossible.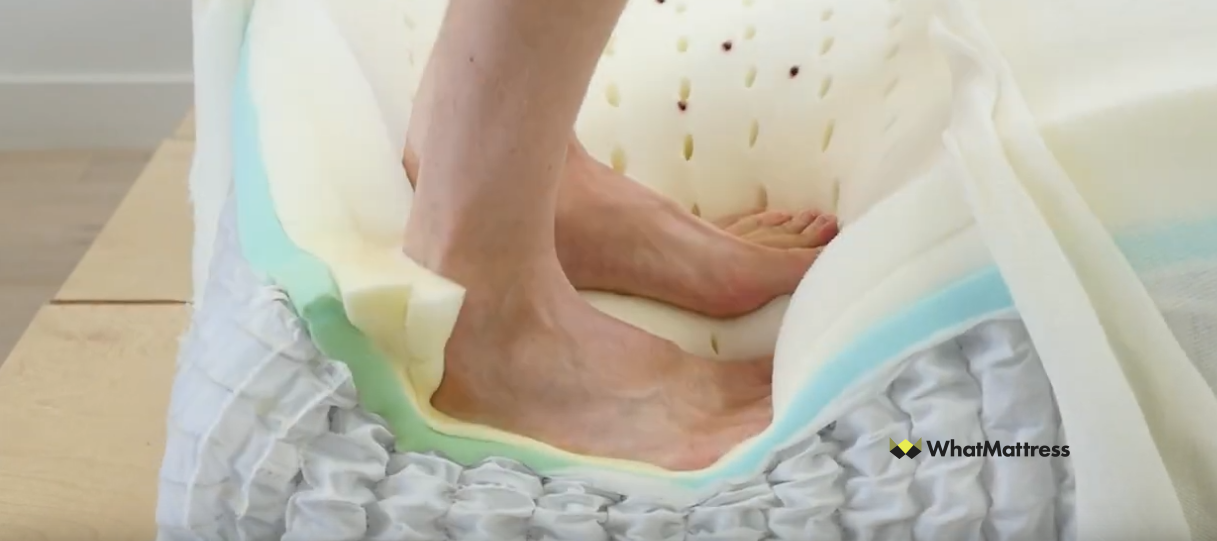 The longevity of brands like Emma or Eve (compare the two here) are only going to be as good as the memory foam they are made of, and sagging is an occasional issue with all memory foams. In other words, it is not unique to the Emma brand. If you are looking for better bolster support then a hybrid mattress might be the way to go – it combines a pocket spring and a memory foam mattress, giving you the best of both worlds.
The other thing you should be aware of is the new mattress smell – it seemed quite strong for me, when I unpacked my Emma Original, taking up to 5 days to fully dissipate. It's a lot easier in summer as you can keep the windows open.
What about the Emma Original Plus?
Emma have also launched the Emma Original Plus mattress recently in the UK. Just to make things a bit more confusing! 🙂
This is a very similar, but upgraded version of the Emma Original. You can do a side-by-side comparison of the two mattresses here, including the differences.
I do usually recommend the Emma Original Plus if you can get it cheaper than the Emma Original. It improves on some of the shortcomings (you get more layers essentially. Often it's available for less money, so it's a no-brainer.
The problem is that you have to time it right, to get the best discounts.
| | Price | Thickness | Number of Layers | Features |
| --- | --- | --- | --- | --- |
| Emma Original | £429+ | 25 cm | 3 layers | Removable and washable cover |
| Emma Original Plus | £579+ | 28 cm | 5 layers | Zoned support, extra layer of foam, and removable and washable cover |
Emma Original Mattress review: Overview
Having looked at websites like Trustpilot, where Emma are rated 4.4 out of 5, it's obvious to me that most of their customers are satisfied with their purchase.
However, the problem with most of these review sites is that they are only reviewing the short-term product usage, i.e. within a few days or weeks of usage. Indeed, some of the reviewers are creating their reviews before they've even unpackaged the mattress! This is all very well, but I really think we need more longer-term reviews for all mattress brands.

How much does the Emma Original cost in the UK?
At full price, it sits comfortably at the cheaper end of the memory foam mattress segment. And there's usually a decent discount to be found, helping the Emma Original mattress completely undercut the competition. It's outrageous value for money frankly, if you can get a discount.
Prices for the Emma Original mattress in "Single" start at £499, but few will pay this. Why? Because often prices will be heavily discounted. For example right now Emma are offering the Emma Original at £249.50 or 50% off.
Top Memory Foam Mattresses: Comparison
Like many of the mattresses I review, the Emma Original is a bed-in-a-box mattress.
In other words, you buy it online and it arrives at your door, vacuum-packed in a conveniently sized box. It takes just two hours to expand into shape. Add together the luxurious comfort, competitive price and its incredible review results, and there are some very compelling reasons to choose the Emma Original. Here at WhatMattress, we think it's the best budget-friendly memory foam mattress you can buy.
Best Rated Mattresses UK (2023)
The top all-round mattress in the UK according to WhatMattress users in 2023 is Emma Hybrid Premium. It's surprisingly affordable, and outperforms all other hybrid mattresses in terms of comfort. It also doesn't sag as much as other rival hybrid mattresses, even after a couple of years of testing.
How firm/soft is the Emma Original?
Quick note: If you're suffering from orthopaedic problems then be sure to read my top 5 mattresses for that here.
The EMMA Original claims to be "medium firm". But if you're even slightly familiar with mattresses, you'll know that almost every brand claims this.
There's no official measure of firmness, and no industry-specific scale. So in other words, any mattress brand can claim to be as hard or soft as they want. And not surprisingly, most of them opt for the one that appeals to most people: "Medium-firm".
One thing I did notice with my Emma mattress is that it took a few nights to get used to it.
I was coming from the OTTY Pure, which of course feels quite different, being a hybrid. But all you should know is that, if you're looking for a fairly soft mattress then the Emma Original is a good place to start.
If you are in any way concerned about the firmness of the Emma and want something a little firmer or suited to those specifically with ongoing back pains, then I suggest to also read these reviews:
But ultimately the best course of action is to see a specialist sleep expert. The internet is a great tool but it never replaces real-life advice from a professional.
Emma Mattress: About the Foam Layers

1. Top Comfort Layer (3cm)
The so called "comfort" layer is built from Emma's own trademarked Airgocell® foam, and this is the same stuff inside the Emma Pillow. In layman's terms, this is basically a proprietary foam with more air pores than your traditional polyurethane (PU) foam. Emma claims that this works to reduce heat i.e. wick away hotter temperatures away from your body.
Additionally, this layer has quick pressure responsiveness to conform to your body's movements. The intent behind the foam structure is to give you a cool, soft cloud-like feeling. Yet still allowing the other two layers to provide support and pressure relief.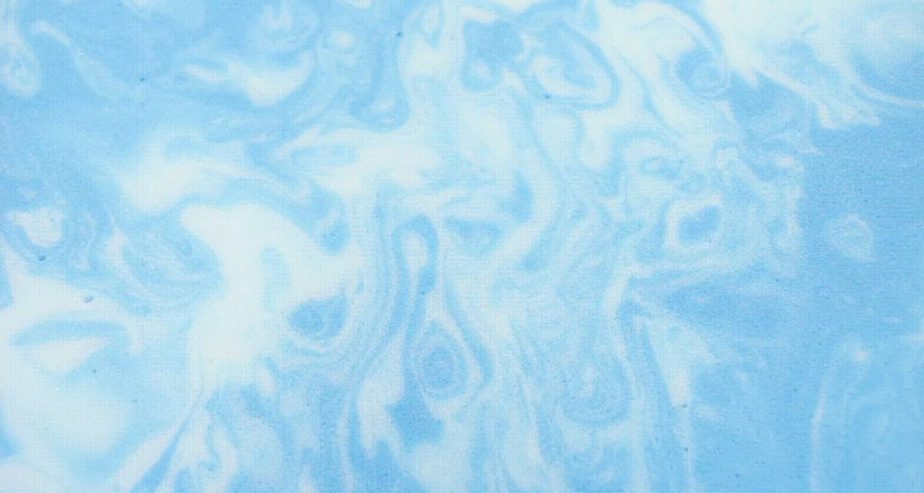 2. Middle Memory Foam Layer (2cm)
Unlike the top layer, this intermediate layer has slow responsiveness. This distributes the pressure equally to contour your body. This visco-elastic memory foam layer purpose is to provide relief especially for those with back problems. Memory foam has a reputation of causing overheating during the night but its positioning under the top cooling layer helps to reduce this.
The memory foam is also a great transition layer balancing the support from beneath with the softness from the above layer, thus allowing your body to smoothly feel the benefits from all the layers.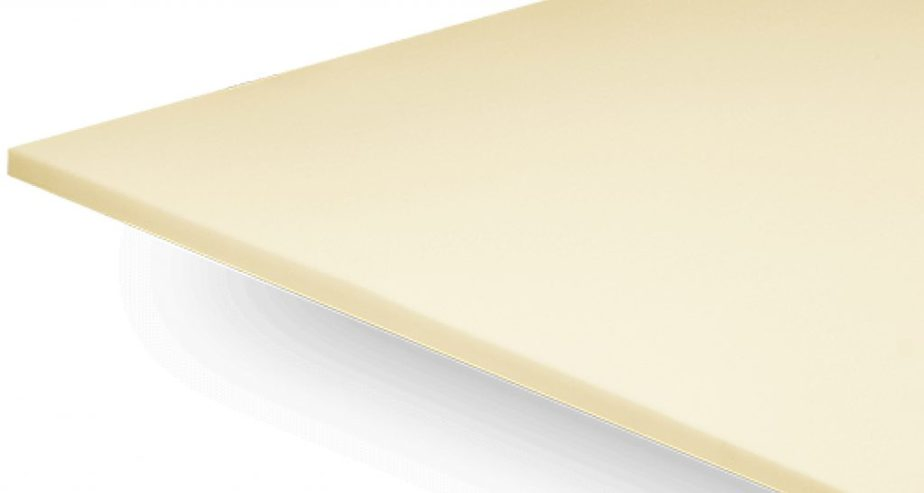 3. Supportive Base Layer (19cm)
A decent-quality mattress always has a firm and sturdy foundation, that is the base layer. With Emma, the foam base layer has shoulder and hip zoning. This sounds fancy but it is basically just cut out channels in the foam (also called castellated foam). The zoning is located near to your hips and shoulder areas are to allow for more give/sinkage to ensure the best spinal alignment possible.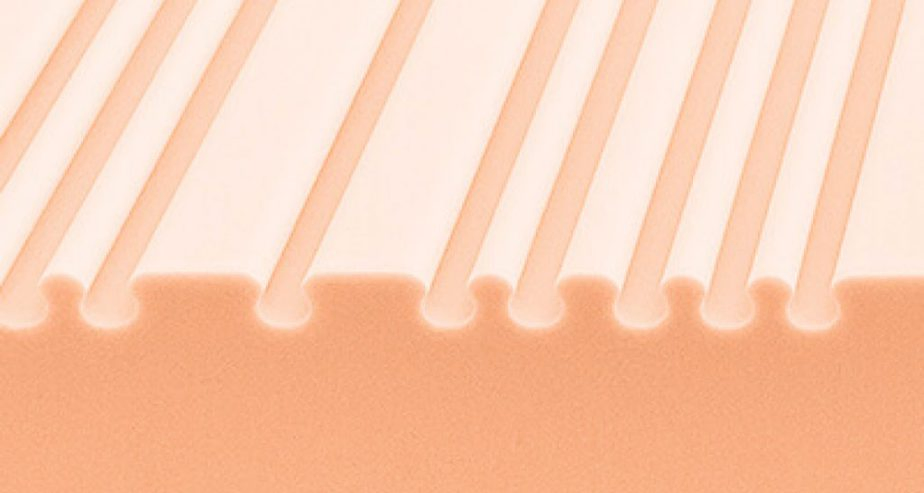 Emma Original Review: What about a trial period?
Luckily, the Emma Original mattress comes with a 200-night risk-free trial which allows anyone to return it within that time frame and receive a full refund. Simply contact customer service and they will handle the rest. Note that sometimes this changes and they reduce it down to 100 days, so be sure to double-check this before you buy.
(Tip: Make sure you read my review on the drawbacks of these lengthy trial periods)
If you don't get on with your Emma mattress, then the 200 night trial means you can just hand it back if you don't want it. But what happens to your Emma mattress if you return it? I spoke with Emma staff, and they confirmed that they give them away to charities like the Red Cross or Debra. That's certainly more positive than I thought – I was expecting them to go to landfill, but it's great that Emma have been able to negotiate with charities to have their unwanted mattresses repurposed.
"Renewed" Emma mattresses: Good or bad idea?
Sadly, a lot of unwanted mattresses end up in China or India being burned (yes… burned) rather than recycled.
It's a worldwide problem, so it's great to hear that Emma Sleep actually re-use their unwanted mattresses. Note that you can also find second-hand / returned Emma mattresses on places like Groupon and Living Social every so often – for example like this one.  I must emphasise though that if you buy a reconditioned/returned Emma mattress then you will NOT be covered by their trial period.
The benefit of buying an unwanted mattress is that it'll be significantly cheaper, but there are some big drawbacks too. If you decide that Emma mattress isn't right for you, and you've bought a reconditioned item, you're essentially stuck with it.
Let me know in the comments below if you've bought a returned Emma mattress and how you're getting on with it.
Emma Original mattress: Sizing
Thankfully, all Emma mattresses are available in a wide range of UK sizes.
These are UK spec, not EU spec, so will fit nearly every bed in the UK:
| | | |
| --- | --- | --- |
| SIZE | DIMENSIONS | PRICE (excl. discounts) |
| ➡️Single mattress | 90x190x25 cm | £299 |
| ➡️Small double mattress | 120x190x25 cm | £449 |
| ➡️Double mattress | 135x190x25 cm | £499 |
| ➡️Kingsize mattress | 150x200x25 cm | £579 |
| ➡️Super Kingsize mattress | 180x200x25 cm | £649 |
Update: Emma now offer an Emma Cot mattress for toddlers – read the review here.
Plus, if you are looking for a mattress for your kids then read this first.
Discount Code for Emma Mattress: 20% off
I'm not saying that you should buy an Emma Original mattress, but if you are thinking about it seriously, then it makes sense to get money off off. You can come back to this later if you prefer.
Don't forget to check out all my discount codes for Emma mattresses here.
Please note: The prices listed are BEFORE any discount. Here's 20% off, which will reduce the single mattress price, for example, from £299.00, down to £239.20.
Conclusion: Should I buy an Emma Original in 2023?
tl;dr: the Emma Original mattress is very comfy, well priced, and is delivered in a nice box via fast shipping. It's also made in the UK, although Emma are ultimately a German company.
If you enjoyed my Emma mattress review then be sure to check out the similar Eve Original review here.
Finally, if you are on a limited budget, you may want to consider cheaper alternatives for less than £200 – but overall the Emma Original is a decent middle-market mattress that is  perfect for most people's (standard) needs.