Brook and Wilde are one of the UK's fastest-growing mattress sellers. They specialise in offering a custom 'choose your firmness' mattress: you can choose between soft, firm, medium-firm and extra firm depending on your preference.
No other mattress brand offers the ability to customise your hardness or 'feel' like Brook + Wilde.  Make sure to read my full Brook + Wilde review first before buying.
And if you're looking to buy a Brook + Wilde mattress today – either the Lux or the Elite – then make sure to use a discount code first. The savings can be quite high, often in the range of 33% to 50% off the RRPs listed on the Brook + Wilde website.
Brook + Wilde discount codes (2022)
I make sure to check these every day so that they are accurate and 100% working. If you find that a voucher code for Brook + Wilde isn't working then make sure that you meet the minimum spend requirements. Most of the time these vouchers will work though.
Leave a comment below and let me know how much you save.
How do I activate a voucher?
On the Brook + Wilde website, firstly add the desired item(s) to your shopping basket or cart. Then click to 'View Basket'. It will take you to this page (see below screenshot) where you can then add or remove a voucher code.
Note that 'stacking' of coupons isn't possible, so in other words only one will work. Make sure to choose the one with the best or highest discount – if you aren't sure then you can always add and remove it later.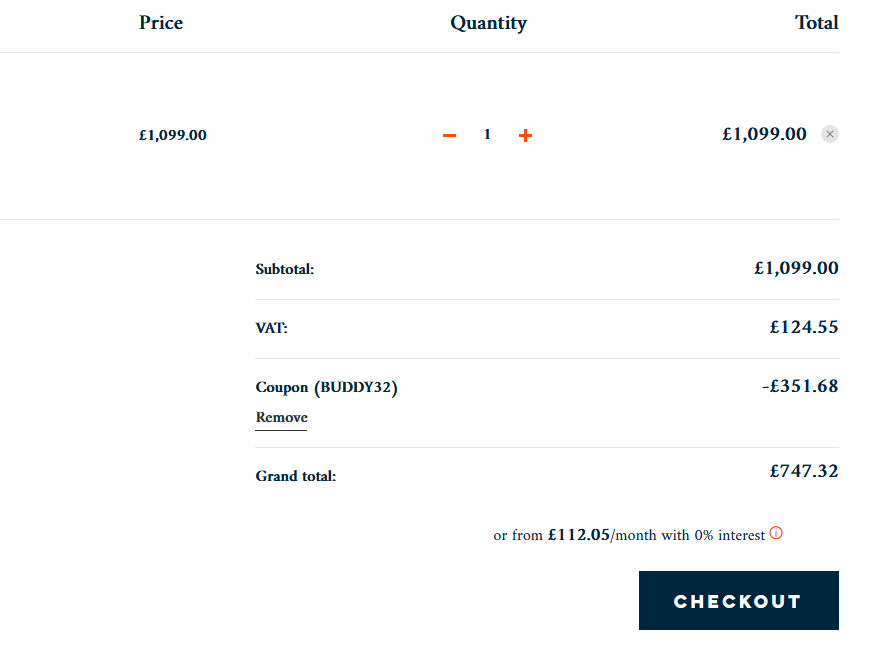 Some examples of *real* Brook + Wilde discounts and offers that are sometimes available:
Black Friday discounted prices
Free delivery to the mainland UK
42% off
32% off
Free iPad offer when spending over £400
All offers and deals will apply to both the Lux and the Elite models.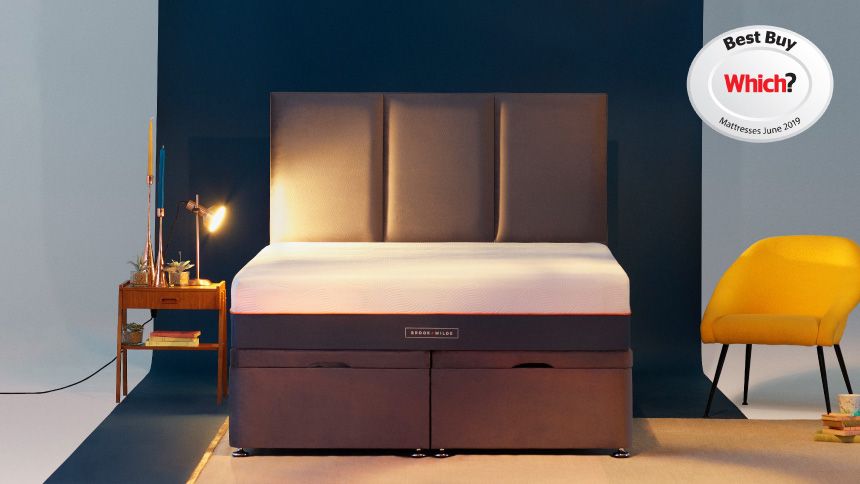 Brook and Wilde: At a glance
All Brook + Wilde mattresses are made in the UK, rather than in China like some cheaper brands. Of course Brook + Wilde aren't the cheapest mattresses available, but they are consistently rated very highly on review websites like Trustpilot.
Pros
Luxury, higher-end mattresses
More layers of foam than any other brand
Customise the firmness level to suit you
100 night trial
Cons
Pricier than other brands – but use a discount code (see below)
Longer delivery times
Not yet established so less feedback/history than some others
Cover not removable on some models
User Reviews for Brook + Wilde
Individual inclination is a major factor with regards to picking a mattress and there are numerous components that can decide its degree of solace and backing for you – your weight, style, or any current medical problems: for example, if you have back pain. I likewise just tried one of the three solidness choices accessible. In light of this, to give an adjusted picture I've additionally collected over a hundred online reviews and surveys to assist you with settling on an educated choice. After all, there's no better way to gauge how good something is than by looking at its reviews.
Please note that these reviews were assessed on external websites like Trustpilot – NEVER rely on reviews on a store website itself, they are easily faked.
In light of the 114 reviews currently visible for the Brook + Wilde Lux on Trustpilot, most of the reviewers were happy. It has a normal rating of 4.6 stars out of 5 – truth be told, 96 percent of the reviews are five stars, with 4 percent at four stars. Numerous commentators depict their experience as the greatest night's rest they've had.
Albeit a few clients found the bedding they at first purchased wasn't exactly reasonable for their requirements, they applauded the straightforwardness with which it could be traded for one of the other two choices.
If you aren't decided on which mattress to buy, then you will be pleased to know that other top brands like Emma and Nectar also offer discount codes. You may need to buy a bundle to avail the discount (this is particularly true for Nectar and DreamCloud). Regardless, the world of mattresses is highly competitive. So you will often find a voucher code or promotion going that can reduce the cost of your next mattress. If you aren't using a discount code then you're missing out!
Payment methods:
Debit/Credit Card
Paypal
Amazon Pay
Apple Pay (mobile only)
PayPal
Klarna / finance
Pricing – before discount
The table below shows the current RRP of the Brook + Wilde "Lux" mattress range; any discounts available are representative examples. Make sure to read the full terms and conditions of each code.
| | | |
| --- | --- | --- |
| SIZE – "LUX" | DIMENSIONS | PRICE (beforediscount) |
| Single size mattress | 90x190x28 cm | £549.00 |
| Double size mattress | 135x190x28 cm | £749.00 |
| King size mattress | 150x200x28 cm | £849.00 |
| Super king size mattress | 180x200x28 cm | £949.00 |
Here's a worked example: the full RRP of the "Lux" in superking size, is £949.00 inc VAT. This is before any voucher or offer.If you were to use a -32% coupon code then this would be reduced to a frankly ridiculous £645.32.
FAQs and more info:
What about NHS discounts for Brook + Wilde?
Brook + Wilde offer a generous -35% off for NHS and key-workers via the Health Service Discounts scheme here.
One thing to check first – if better discounts are available by using regular discount codes. You may not believe it but Brook + Wilde have been known to offer -50% off with a voucher code, depending on the time of year.
Does using a discount code affect the trial?
No. You will be pleased to know that Brook + Wilde do a 100-night trial where if you aren't satisfied you can send the mattress back for a refund. If you use a voucher code when checking out, this will not affect the trial period at all, so buy in confidence.
What are the terms and conditions to be aware of?
Make sure to always read the fine print! It really depends on the offer itself, but most of them are valid on Lux and/or Elite mattresses mattresses over £500 only. Standard site terms and conditions apply. Cannot be used in conjunction with any other offers.