Need a discount code for a mattress supplier or mattress-in-a-box retailer? We've got it covered. This page is updated every day, at least, with the latest vouchers, discount codes and offers from some of the UK's largest mattress companies.
Please click each relevant page to bring up the latest coupons and deals. If you don't find any active vouchers it generally means that there are none! But leave a comment in the comment section at the bottom if you know of any exclusive code or deal and I will update it.
List of discounts and coupons for mattress companies:
Promo codes for OTTY Sleep
Vouchers for DreamCloud UK
Vouchers for Ergoflex
Vouchers for Nrem / Tweak Slumber
Please note that the presence of vouchers and deals on my website does NOT affect how I review these mattress brands. I am showing these deals as an additional, helpful service so that you can use them to get a discount if you need to; in return I may make a small commission but again this does not affect my product reviews at all 🙂
Alternatively if you need a voucher for a specific mattress retailer that sells loads of different branded mattresses such as Bensons for Beds, Mattress Man or Mattress Next Day, then I have them covered on a separate page for each.
Most-used mattress vouchers today
This list isn't exhaustive: check the individual pages above to see more offers!
Websites famed for providing vouchers in the UK for years – for example sites like VoucherCodes.co.uk, VoucherSort, MyVoucherCodes and Vouchercloud will also have discount codes – but only sometimes. So please feel free visit each one and see if there is a better coupon code there, although I must say that these websites work with literally thousands of retailers, whereas I work with mattress brands directly to bring you decent discount codes and exclusives.
NB: I wouldn't personally use voucher websites like 'Daily Mail Discount Codes' because they never seem to have any valid codes, and they are abusing Google's algorithms.
NHS / Key Worker / Health Worker discounts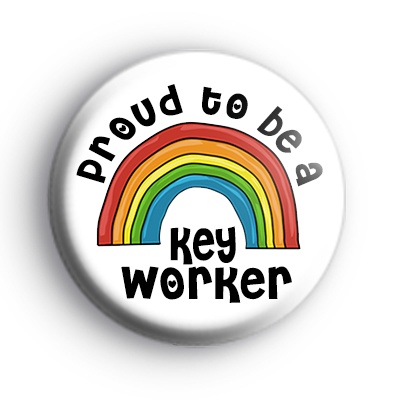 Like a lot of websites now, since COVID-19, there have been a number of special discounts and offers available for Key Workers in the mattress space. This sometimes also extends to NHS workers, public sector workers, teachers, and general health practitioners. An example is OTTY which is giving a huge -35% off for some health workers – see below for more information.
There is some variation here: you will need to check each website's terms and conditions to see if you can get the discount yourself. There doesn't seem to be a nationally-agreed definition of what a 'key worker' is, so shop around.
Currently the most generous offer for NHS workers is -40% off with Simba. To get this discount you will need a Blue Light membership.
Student discounts for mattresses: Do they exist?
Yes!
Right now students can get 10% off at Dreams.co.uk – see here for more at Student-Discount. Obviously, you need to be a registered, current student to get this deal and you need to verify your student status through Student Beans.
Another company that often does discounts for students is Eve Sleep. Note that as of writing, sadly Eve do not have any valid student promotions. Eve often have special offers on their range of products. Past offers include:
25% off Eve Sleep mattress toppers
Buy One Get One Free on most popular pillows
Free delivery (still widely available!)
40% off orders
Free sloth toy
£100 off all mattresses bought
and more!
What kind of discount can I expect?
The typical discount is 25% off, which may sound generous and unrealistic, but believe me: it's not. The online mattress market is hyper-competitive. If a mattress seller can tempt you to buy from them by offering a -25% off discount, then it means they have you as a customer (and their rivals don't). Check out my list of vouchers above.
Do all companies offer coupons?
No. While the majority do, not all companies offer vouchers. For example, Simba Sleep rarely do discount codes but that doesn't mean they don't have sales events or reductions. Quite the contrary! If you check the Simba website right now, you can get 30% off just by shopping there. In other words, there's nothing you need to do to get the discount!
The promotion itself for Simba expires end of September so be quick. You are getting effectively £300 off some of their higher-priced models such as the Simba Hybrid.
Another company that doesn't often do voucher codes is OTTY. While it's really easy to get a reduction, you need to be an NHS worker or 'key worker' currently. The discounts on display at OTTY are also quite generous if you are able to score this special reserved promotion, so good luck. I've written more on the OTTY Pure here.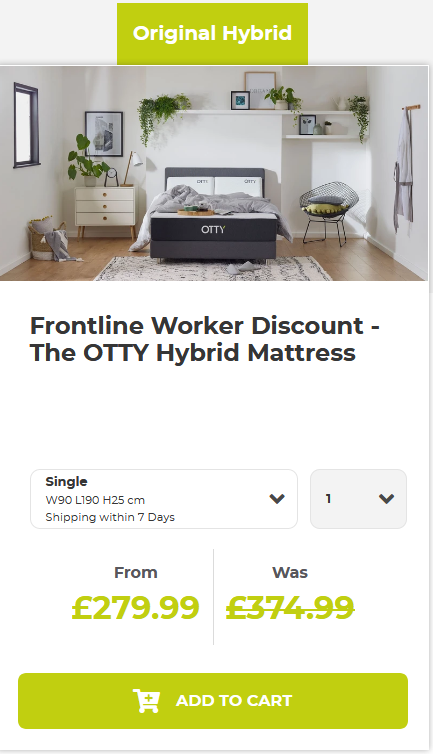 It's generally easier to get a bigger discount if the price of the mattress is higher beforehand. In other words, expensive luxurious mattresses have large reductions because they cost more. A good example is DreamCloud, who aren't cheap (but are very good, make sure to read my review here on the DreamCloud UK mattress). You can find a voucher code for DreamCloud here, or check the dedicated page.
Does using a coupon affect the trial/return period?
No. By law the trial period will not be affected, even if you use a discount code. The amount you pay will be the amount that gets refunded to you, if you choose to send your mattress back for a refund.