You may already have read my review on the OTTY Hybrid mattress, also better known simply as "the OTTY mattress". OTTY now have another mattress out – called the OTTY Pure.
Or to give it the full name: OTTY PURE Hybrid Bamboo & Charcoal Mattress. It's a bit of a mouthful, but is it any good?

The OTTY PURE is a hybrid mattress (i.e. with springs AND memory foam), but is aimed at a slightly more 'premium' end of the market. There are quite few similarities between the OTTY Pure and the OTTY Hybrid original, but there are also some key differences too… If you cannot quite decide which to buy, and indeed are unsure if the Pure is right for you, then I've written this in-depth review for you to compare and contrast which mattress suits your needs best.
Pros and Cons of the OTTY Pure mattress:
PROS
Charcoal infused layer has some hygienic advantages
Pioneering mattress not found widely in UK yet
Bamboo outer layer is environmentally friendlier than polyester
Certi-PUR certified
Many of the benefits of a regular hybrid mattress like Emma, Simba.
CONS
Fairly pricey, compared to the regular OTTY Hybrid
Not OEKO-TEX certified
Fairly long delivery times in UK (2-4 weeks)
Dry clean only cover
What makes the OTTY Pure range different?
Let's start with the differences. OTTY are quite bold in their claims regarding the Pure mattress – they state that it's the "UK's first charcoal mattress" and go on to cite various other health and hygiene benefits.
The other main difference is the bamboo fabric being used for the outer cover, whereas most other brands will be using polyester (a synthetic fibre). Bamboo is of course a so-called "natural" product and has already been widely used in high-end face and bath towels for example.
Bamboo fabric is a relatively new phenomenon to the UK, but in China and the Far East, it has been used for centuries.Known for its soft texture but probably most famous because of its anti-allergy properties.
One thing to bear in mind though, a lot of these bamboo fabric products are not 100% bamboo, they are often mixed with cotton or polyester. One of the reasons for this is because of cost: bamboo is much more expensive than polyester for example. Another reason is that bamboo, for all its positives, does have some negatives. These would be particularly prominent if you were to create a 100% bamboo product… which is probably why few have!

Is the OTTY Pure sustainable?
To be completely honest, I'm not sure about the sustainability credentials of the OTTY Pure, as it is made in China and doesn't seem to have much more information available on how it's made on the OTTY website. But if anyone has any information on this please update me in the comments below.
However, one positive to note: OTTY are quite clear on the Certi-PUR side of things. All OTTY foam is Certi-PUR and Europur approved, meaning that both the quality and toxicity of the foam have been tested time and time again and pass the highest standards set by the governing body. And this applies to all the products in their range, not just the "Pure".
Also note that FIRA is the UK's designated testing house for BS7177 Fire Hazard testing which all furniture products must go through. All OTTY products are fully compliant with the UK fire regulations.
The main selling point of the OTTY Pure range is that it's an almost completely new type of mattress. Featuring charcoal infused layers and a bamboo outer cover, it's really aimed at those with allergies or health problems associated with breathing.
OTTY stop short of making bold health claims but you can research the supposed cleanliness & hygiene advantages to charcoal at places like this. And you can even get mattress toppers with charcoal now, like this one.
Benefits of a bamboo mattress
The OTTY Pure bamboo mattress outer cover is  dry clean only so not machine washable. This is similar to some other brands like Simba. A great shame, but this is the only way that a charcoal-infused outer cover can be added currently. With repeated washing in a machine it would break down too much and become pointless.
With this in mind, consider the quite significant benefits:
Some surveys suggest it works for odour control,
Anti allergy / hypoallergenic,
Easy care: it does not wrinkle,
Resistant to mould, mildew, and bacteria even after numerous washings,
Colour-fast so won't get dyed in the wash with strong colours.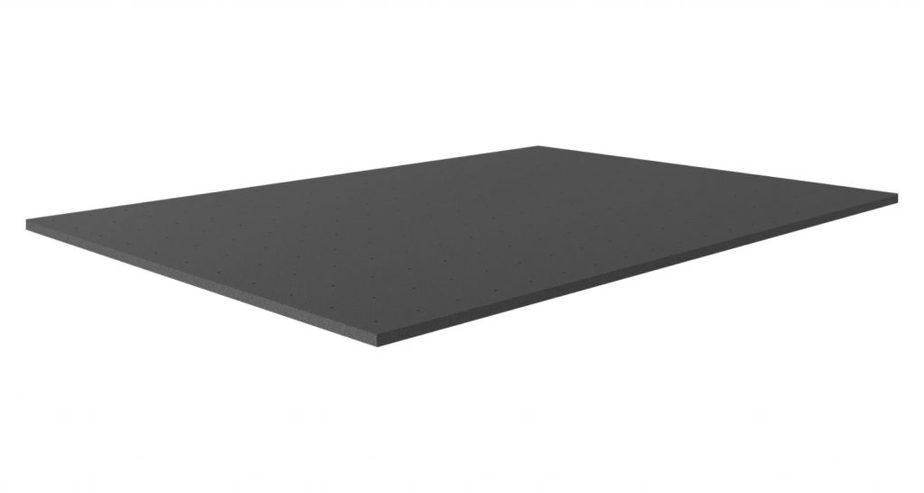 Also bear in mind that some bamboo is mostly "environmentally responsible", because pesticides are not used in the growing of bamboo as is it is seldom eaten by insects or infected by pathogens. What's more, it's made from a sustainable resource: it takes only 3 years for bamboo to reach maturity at which time it can be harvested. The entire plant is never harvested and re-growth occurs with astonishing rapidity. Everyone knows that bamboo grows quickly, so it's nice to harness that for good, rather than having to wrestle with nature.
And what's more, it's nearly always organic too, unlike cotton where only around 15% of it is 'organic'.
As an anti-microbial material that keeps your body temperature (i.e. wicks away), bamboo mattresses and pillows minimise the risks of having allergic reactions.
One thing to bear in mind, as above, is the bamboo content. I am waiting on OTTY to confirm the percentage of actual bamboo.  It is likely that the rest of the mattress cover is either made up of polyester or cotton, or possibly some other material, which both work well when combined with bamboo.
What else is there to say about bamboo? Well , you may have stayed at a high-end hotel and fallen in love with their soft bamboo towels (actually made of bamboo rayon mix). The same logic applies to a bamboo mattress cover. It'll be soft and luxurious and I can confirm that the OTTY Pure feels incredibly soft. I have never felt a mattress cover quite like it; if you want a comparison the Simba Sleep pillow is probably the nearest. NB: previously I have performed an OTTY Hybrid (not Pure) comparison versus Simba Sleep here too.
OTTY Pure Hybrid: Quick facts
Bounce ratio: 64% spring to 36% foam (good)
Top layer combines charcoal and memory foam
16cm pocket springs (2000 in total)
Dry clean only outer cover, made with bamboo
100 night trial
10 year guarantee
0% finance available
What's this about 'charcoal infused memory foam'?
Yes, you read that right, charcoal inside a mattress.
The OTTY Pure mattress claims to be the UK's first bamboo memory foam mattress with charcoal-infused layers (and I can't find any evidence to prove otherwise). As you can imagine this is quite different to what you currently can find in the UK bed-in-a-box market.
OTTY had taken their best selling Hybrid model and re-engineered the top comfort layer and its cover with bamboo and charcoal. Charcoal is believed to include properties such as moisture absorption and odour elimination. But we will get into these layers further down this OTTY Pure mattress review.
Additionally, OTTY have included a top side mesh piece to the cover which they have not yet introduced with their other mattresses. This is claimed to help with air circulation throughout the mattress – obviously this is created for those hot sleepers out there.
Is the OTTY Pure mattress good value for money?
The OTTY Pure mattress is a "pioneering" take on the rather busy and confusing mattress-in-a-box industry. Where others may look a bit stale, the Pure is trying new things. It's particularly good if you're an allergy sufferer, or have bad problems. Check out my reviews of those best mattresses for people with back pains.
As for if it's good value or not, yes. But it won't be for everyone. If you are not an allergy sufferer or if you are on a tight budget, then perhaps consider the Eve mattress instead.
Previously I have done an OTTY Hybrid (not Pure) comparison versus Simba Sleep here too.
OTTY Pure Hybrid pricing (UK)
The OTTY Pure mattress can be ordered through their website in these standard sizes below in the table. Please note these prices exclude any discount code, but OTTY often have these available.
| | | |
| --- | --- | --- |
| SIZE | DIMENSIONS | PRICE |
| OTTY Pure Single size | 90x190x25 cm | £499.99 |
| OTTY Pure Double size | 135x190x25 cm | £699.99 |
| OTTY Pure King size | 150x200x25 cm | £799.99 |
| OTTY Pure Super king size | 180x200x25 cm | £899.99 |
*prices accurate at time of publishing, may be subject to change  
Need a discount code? I've got one!
OTTY dont' give out many vouchers or discounts, but thankfully I've managed to find a way to get a cheap mattress from them.
Using this special link below to save at minimum of £500 OFF the above prices.
So for example with this discount, the Pure in Superking size will be reduced by over £100!
Anything else I need to know?
OTTY claim that a "white glove" delivery service is available for an extra £10 upgrade fee. This is likely using Keen & Able logistics, who are very well reviewed on Trustpilot. They will take away your old mattress too, if needed, but check the finer details with OTTY first.
In regards to delivery, OTTY offer a next day service if the OTTY Pure is in stock. But the current lead time is around 4 weeks, which is quite a long time to wait if you need a mattress urgently. The fees however for delivery are very reasonable, often free if you're prepared to wait.
Or you can just use their regular delivery service if you prefer, which is via DPD for smaller items such as pillows. Bearing mind that all their mattresses come vacuum-packed and are easily transportable, for most able bodied people this shouldn't be a problem. You simply unpack the mattress in your room of choice and watch it expand. It will be ready for use within a few hours.
It's possible that the OTTY Pure may smell. Mine certainly did, but it went after a few days. If you're struggling with the new mattress smell then check out my article here.
Conclusion: OTTY Pure Hybrid mattress
Innovative, not too expensive, and medium-firm which will suit most people. If you don't mind the longer delivery wait times, then the OTTY Pure may be one of the best mattresses I've seen.
However will it stand the test of time? As it's still a relatively new product, this remains to be seen. I will update this review over time with my findings as I live day-to-day with the OTTY Pure.