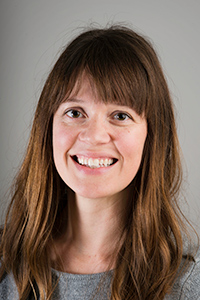 I'm the chief writer at WhatMattress. I always set out to write from a different perspective to most other review websites; I try to remain as impartial as possible and my reviews & comments are always 100% genuine (and my own).
Along with my co-writers, I am not influenced by any particular company, and if a mattress company receives bad press I will write about it (and have)…!
In short: I and my co-writers try to make sure that you value our mattress guidance, and that we are as honest as we can possibly be.
– Carrie Taylor
History of WhatMattress
I started writing about my experiences of buying a mattress (and bed) back in 2018, on my personal blog. Frustratingly, perhaps, nobody really cared about my life story or day-to-day happenings. The most-visited page was a review I wrote on a particular mattress company and why I wasn't happy. Since that fateful post, a lot has changed. I'm now mostly spending all my spare time writing about mattresses – yes, I know, sad!
But it is something that many of us Brits clearly struggle with. There are so many buzzwords that the industry doesn't really help itself. I set about to try to change that, one small step at a time. If you want to get in touch, for whatever reason, please use the Contact page.
Find out more about the WhatMattress Editorial Policy and how we conduct our reviews.
FAQs about WhatMattress
Are you connected to any mattress company or supplier?
NO, NO and finally NO! I am just a regular person who set up this website after being frustrated at the process of buying a new mattress and realising I was not the only one (see above).
How do I know I can trust your research?
I could give you a long-winded answer but ultimately: you can't. But my blog has been written about, tweeted about, and commented about hopefully enough by now that someone, somewhere would have "outed" me if I was not genuine.  I try to be honest, upfront and reasoned wherever I can be.
How do I get in touch?
Please see my 'Contact' page.
Do you make any money from this website?
I may generate a small bit of money if you click one of the discount codes listed on this website and then go on to purchase something. This is the only money I make from this website. I don't get paid to write about mattress companies or products and they certainly don't tell me what to write. All of the content ideas are my own.
Can I send you a free sample/product for testing?
Yes, please contact me using the 'Contact' form linked above.
Do you do link exchanges/sponsored articles?
NO. Please do not waste your time.