When I was looking to buy a new mattress, it took my literally weeks and weeks of research to find the best one. Argh!! I know exactly how you feel. Head in a complete spin? Join the club.
All these confusing terms like hybrid, pocket spring, latex are enough to confuse anyone.
In the end, I bought the wrong mattress, and sent it back. In fact it took me three goes before I got it right and found a mattress I was happy with.
The UK mattress market, particularly the mattress-in-a-box market, is really confusing. So I set up this website to help you decide which mattress is best for you – depending on your sleeping style, desired mattress firmness and so on. I try to be impartial and don't let anything influence what I write here.
Let me know in the comments if you find this useful.
So without further ado…

My "Top 5" mattresses to consider (Updated)
1. Nectar Memory Foam Mattress- From £699

My rating: 8.8 / 10
Hardness: Medium/Firm
Mattress type: Memory Foam
Why is the Nectar my top choice? For 5 simple reasons:
It comes with a 365 night trial period
Most of its rivals come with a 100 night trial
Their return rate is really low compared to the industry-standard – around 3%.
The reviews are generally very favourable in the UK.
There's a never-ending warranty which means that for as long as you own the mattress, Nectar will guarantee to fix any problems.
About that famed Nectar Mattress 365 night trial
In the UK, most online mattress companies offer a 100 day trial, for example Simba (update: now 200!), Ergoflex, and Dreamcloud. But Nectar up the ante here, and offer a full year. If anything goes wrong, you can return it.
Make sure to read our article on returning mattresses here – it mostly happens without any problems, but there are some pitfalls to be aware of.
Read my full Nectar review here.
2. Brook + Wilde "Lux" – From £699
My rating: 8.6/10
Hardness: Soft/Medium/Firm (all)
Mattress type: Hybrid
So… why choose Brook + Wilde? Fast facts:
UK based company that claims to make its mattresses to order (it takes 4-6 weeks)
The best of the hybrid mattress technology
Consistently highly-rated on Trustpilot – 8.5 / 10
Can choose soft, medium or firm versions
Fairly slow delivery times
Does Brook + Wilde offer any sort of trial?
Yes, they do. They offer a 100 night trial, like Simba and a lot of their rivals. This is a fairly reasonable length of time but it's not as long as, for example, the 365-night trial available from Nectar UK.
Are Brook + Wilde really made in the UK?
Yes, but this isn't perhaps as big a selling point as you'd imagine when you compare it with their rivals. Pretty much all mattresses that I review here are made in the UK now surprisingly. There are some exceptions, of course.
However the main difference between Brook + Wilde and their competitors, is that they claim to be custom made. And to an extent that is very true: you can choose between a soft, medium or firm hardness level for each product, making them stand out from the competition. Most other brands, such as Simba, only allow one hardness level per product (generally 'medium' firmness).
Confusing? Find out if a firm mattress is right for you, in my guide here.
3. Silentnight Classic "Sofia" – £379
My rating: 8.5/10
Mattress type: Pocket Sprung
Hardness: Medium/Firm
Silentnight are one of the older, more established brands that most Brits have heard of. The Classic 1200 aka the Sofia, is perhaps their best selling and most well-known mattress. Why is it called the 1200? Because that refers to the number of springs inside this mid-range mattress.
Pros and cons of the Silentnight Classic 1200 (Sofia):
Best pocket sprung mattress you can buy
If you're not sold on Hybrid or foam mattresses, this one's for you
Silentnight are established, well-known brand
Generally favourable reviews
There are cheaper pocket sprung mattresses available
The Sofia is ideal for those that want a pocket sprung bed. Silentnight is reliable and established, unlike a lot of the newer, trendy mattress-in-a-box brands, and you can expect high quality. They are also still the UK's largest manufacturer of mattresses and bedding.
If you're considering a pocket sprung mattress, make sure to check my tips for buying a pocket sprung mattress in the UK today.
4. SleepHubs (formerly Tweak Slumber) – £499+
Despite the name change, the same product remains. And that's a good thing
This is my top decision for individuals with back pain issues. Unlike regular memory foam mattresses, the SleepHubs mattress has receptive foam that reacts to development, so there will never be a second when the bedding isn't totally formed to your body. But most of all, the best feature here is that you can tailor your bed to suit both you AND your partner's needs. If you prefer a softer mattress but your partner prefers a firmer one, then don't worry: you can have both. It's essentially a two-in-one mattress.
If you've got back pain then make sure to read my article here on how to choose a mattress suitable for you (and how to NOT buy a mattress!).
Read my full Nrem / Sleephubs review here.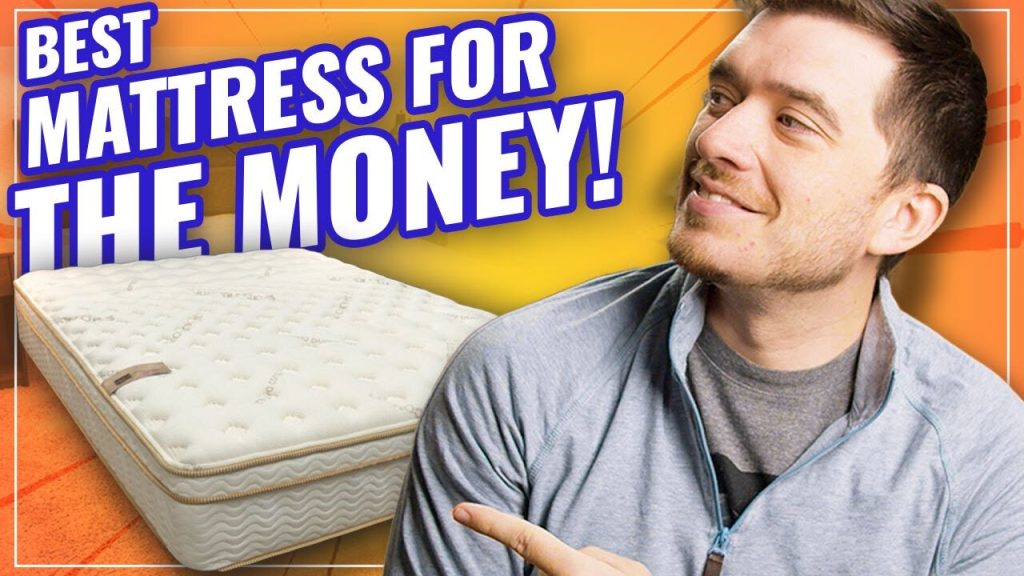 Are these all made in the UK?
All of the above mattresses are, to the best of my knowledge, made in the UK.
I've purposely not added non-UK made brands to my top 5 because a lot of readers want to support UK manufacturing and UK jobs. That said, there are some decent foreign-made mattresses around. A good starting point and worthy mention is the OTTY range, such as the OTTY Pure. OTTY are made in the Far East but – in particular as is the case with the OTTY Pure mattress – I have always found them to be highly comfortable and well made. If you're comfortable buying a mattress made overseas then there are plenty of bargains around.
Mattress Discount Codes (Updated every day!)
If you're saving up for a mattress, whichever one it is, then make sure to use a suitable discount code first.
I've created a full list of mattress vouchers on the website, including some very generous offers such as -£400 off deals and more. Even if you're just looking to buy a cheaper single mattress then you should always make sure to try discount codes first. It's pretty much free money.
Other companies to consider:
Verdict: Best mattress to buy in 2023
I've written many articles on this website and others, trying to decide which is the overall top mattress choice. But it's such a general term: what you really need to decide on is if you prefer a memory foam, a hybrid or a pocket spring. And only then can you decide which one will suit your needs the best.
What may work for one person may be a disaster for the next. A good example being someone that suffers from sciatica or back issues may need to select a completely different mattress to someone who has no back issues and sleeps on their front. See my article here if you're the type of person who likes to sleep on your front.
The other consideration to think about is this: even if you are lucky and have the most suitable mattress available, your pillow could still be awful. You really need to consider both when looking for the perfect night's sleep. I've written about and reviewed by hand the best pillows available in the UK today, here.
FAQs on Best Mattresses:
What is a "forever warranty"?
Nectar Sleep, according to their T&Cs, claim that they'll guarantee your mattress 'for as long as you own it'. Most similar mattresses offer "only" a 10 year product warranty, although high-end Vispring offer a 30 year warranty.
Which company has the longest mattress trial period?
At the time of writing, the longest trial period for a mattress is 365 days – or a full year. Actually, most of these mattress companies refer to them as night trials rather than day trials, so that should really say 365 nights.
There are companies in the USA that offer longer periods but so far the limit is one year, in the UK. That's still a very long time!
How do I get the cheapest mattress in the UK?
Make sure to use a promo code, is the short answer.
All of the main UK mattress sellers dish out discounts very easily, as it's hugely competitive. I try to list as many active ones as I can on this website.
If you want to find out how to buy a good mattress for less than £200 then read my article here – it's completely possible!