I've written a lot about the best mattresses for adults – whether it is memory foam, hybrid or otherwise –  but what about for your child? Is there such a thing as a 'best mattress' for children and if so, which one is it?
Of course there are plenty of articles out there extolling the virtues of various brands – but a lot of them are just affiliate websites who make commission if you buy. So of course it's in their interests to promote as many mattresses as possible – as they get more money!
So which mattresses are best for children?
At a glance: Kid's Mattresses
Let me start by summarising the main points that you need to bear in mind:
If you're worried about your kids rolling out of bed, make sure to get a mattress with side bolster support.
Consider the type of bed you're buying for. If it's a bunk bed, then there's a legal requirement to have at least 16cm of space between the top of the mattress and the side rails – this is to prevent your child rolling out of the top bunk and causing injury.
Make sure to check that your child's mattress is fire retardant and complies to BS 7177.
If your child is prone to bed wetting, then of course removable covers are a must.
As a general rule: memory foam, hybrid and pocket sprung mattresses are all fine for most children.
But firm mattresses are recommended for very young kids or babies, like the Emma Cot.
If you are concerned about the new mattress smell or have any sort of chemical concerns (for example, that may cause eczema) then make sure to read my guide on how to get rid of that awful smell. This problem is particularly prevalent for memory foams, but all mattresses will smell a bit when they are new.
Which mattress size is best for kids?
Unlike with adults, kids are still growing. What may fit now, could be a problem in a year with their feet sticking out the end of the mattress!
So above all, remember that your child grows very quickly, and their body shape and weight will change, meaning their mattress requirement will also change. "A mattress that supports a four stone child sufficiently is unlikely to support them if they double their weight in a few years' time," Simon Anderson from the Bed Federation says.
A good rule of thumb when it comes to mattress size for kids is this: buy for the next few years, considering how tall your child or children will be by that point.
And of course most mattresses can be "handed down" if you have more than one child, so there is no need to throw it out immediately. Storing a mattress may not be a practical consideration for a lot of people if you're short on space, so make sure to time it right if possible.
How do I find the best mattress for my budget?
Don't buy on price alone. Even if you are on a tight budget, then consider that a good mattress will last for many years. Generally, the same recommendations apply to both adult mattresses and kid's mattresses: that is, they should be replaced after 8-10 years. That's a long time!
But consider this important point: If your child is 5 years old now, then how much will they weight in, say,  8 years time when they are now 13 years old? Probably two or three times as much… So make sure to look at the maximum weight measurements for each mattress carefully.
If your kids sleep alone as most do, then you at least won't need to consider any sort of "combined" weight as you would with an adult mattress (obviously, making sure to include your partner's weight and so on… with kids, this part is not necessary normally so that certainly makes life easier).
1. ​The Little Green Sheep natural junior mattress: Now reduced to £249
If you've never heard of the Little Green Sheep company before then here's a quick rundown. They only sell toxin-free, natural and handmade products. If you're concerned about things like eczema or rashes, then this may be the best mattress for your kids that you can buy. It's available from moses basket size up to single (as well as bespoke sizes) and is supportive enough for all aged kids.
Note that the junior single is the thinnest I have come across at just 13cm, but it is surprisingly snug and cosy, with medium firmness , and can be used on a UK sized bunk-bed. I was also impressed with the personalised and efficient customer service (UK based), and the delivery times are pretty good too. It is however quite pricey, so if your budget doesn't quite stretch this high, then take note that most of my other recommended mattresses are much cheaper.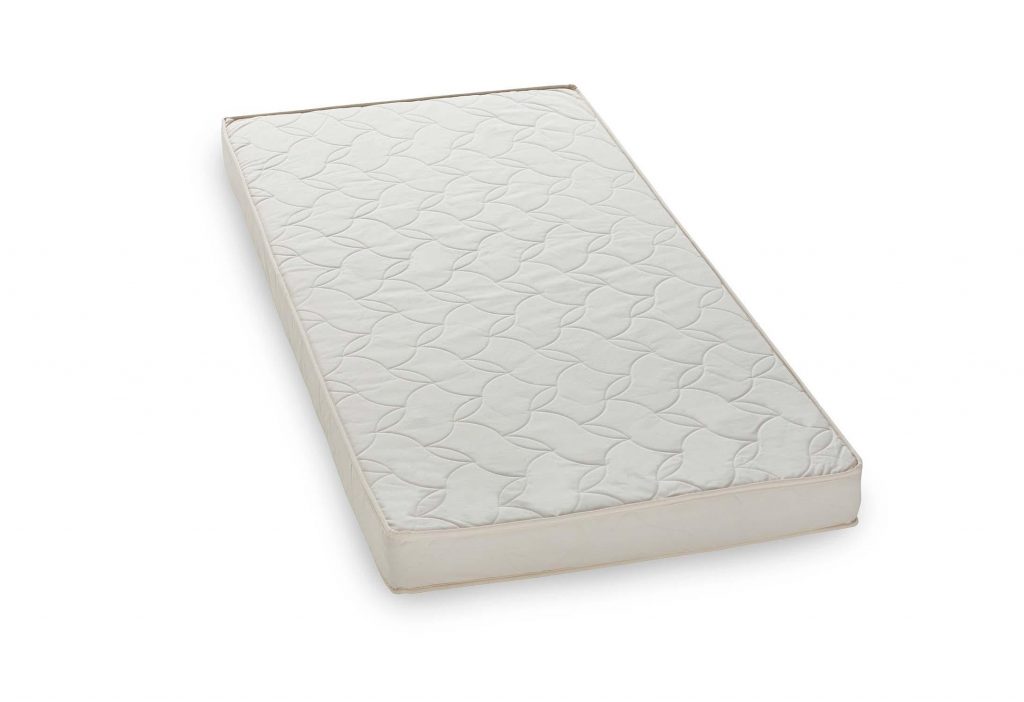 2. Stompa S Flex Airflow pocket spring mattress: around £199
Stompa actually make a cheaper version of this mattress, in the form of their blue label "memory foam" version, but I recommend this pocket spring version over that. Why? Because it's much comfier, has less moisture-retention and only costs around £50 more. This is their top-end mattress for kids, and although it's £199 on John Lewis, it is possible to get it a little cheaper if you shop around.
With this pocket spring mattress you get all the benefits from the cheaper mem foam version – the breathable top-layer and soft top shaped foam layer, supportive "HD" base foam layer and (most importantly) that soft, removable cover. All good in themselves, but the deal breaker is there's yet another layer incorporating a 1000-spring pocket sprung layer (not to be confused with micro pocket units, which are more common in children's mattresses but only an inch thick – this one boasts springs that are a bulky 4 inches thick!). Combined, all of this givesg an even more luxurious feel and extra durability.
If you aren't aware of the drawbacks of memory foam then I've written a good article here. The pocket spring should wick away moisture and keep your child cooler, but if you can't afford to opt for this pocket spring version, then save the extra fifty quid and just buy the regular Stompa memory foam "S Flex Airflow" model – it's still great.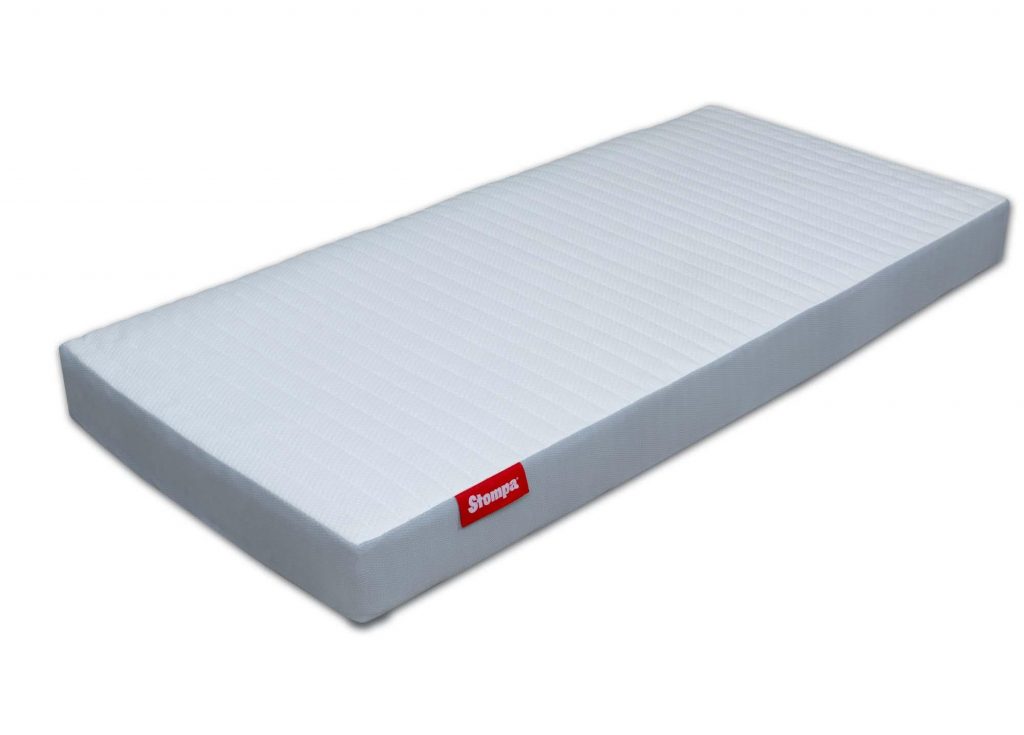 3. Emma mattress
This mattress isn't specifically designed for children, but ultimately what's good for adults is also good for kids. Read my full review of the Emma Original here first.
If you're still keen after reading that, then great. It's a very good, well-made and best-selling mattress in the UK, so certainly not one to be overlooked!
There's 25cm of foam (it's actually a regular memory foam, but Emma do offer a hybrid too if you have more money to spend). And there's a fully machine washable cover too. This essentially means that the mattress is easy to keep clean, and the breathable material keeps things cool even when the weather starts to heat up.
While there is no specific child sizing, it's available in other sizes, such as my recommended size a "small double" – this would be the perfect choice for tweens and teenagers. I loved how it arrived in a surprisingly small vacuum-packed box.
If you're worried that your children won't like this mattress, then rest assured that all these "XX night trials" are valid for both adults and children. In this particular case with Emma, there's a 200-night free trial period in case they (or you) don't like it. Sending it back at any point within that 200-night period, if you aren't happy, means easy hassle-free returns and a full refund.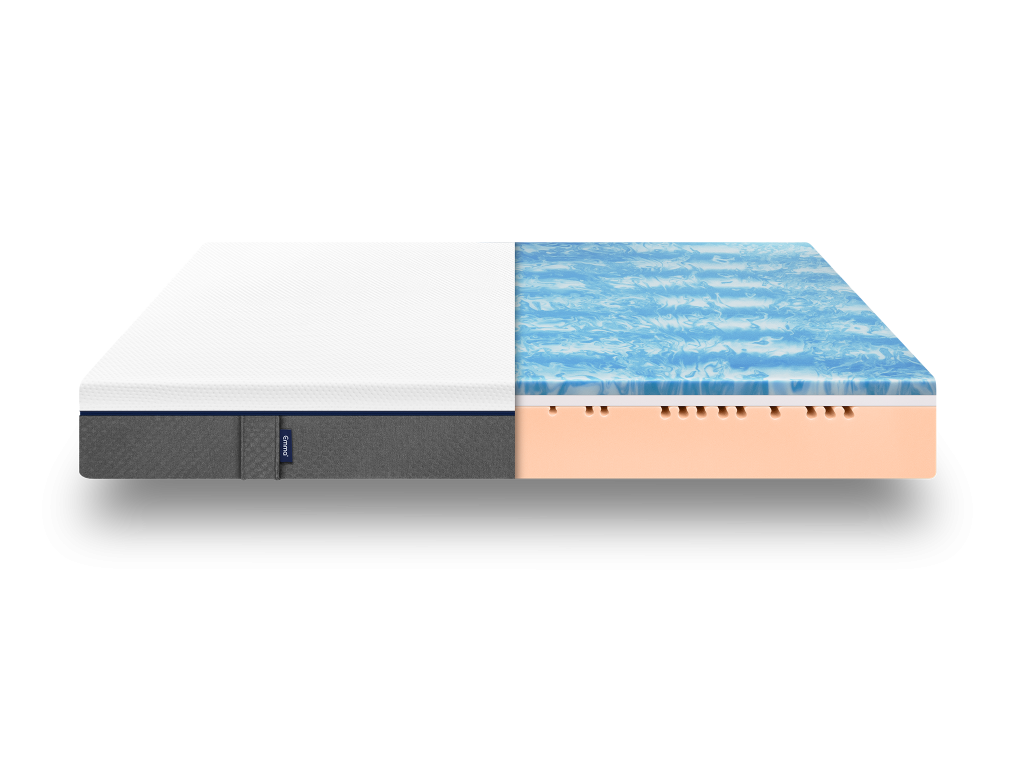 4. Budget choice: Jay-Be Simply Kids OpenCoil mattress (£150)
If you like to keep things simple, then you can't go wrong with Jay-Be. This is a dedicated pocket spring mattress from Jay-Be, known for their versatility and budget-friendly ranges. This particular model is:
Anti allergy
Anti fungal
Fully waterproof
Edge to edge comfort layers for maximum sleeping area
Made in the UK to meet British and European safety standards
5 year guarantee
Less than £175 in a lot of shops
If you're looking for a medium-soft mattress, then Jay-Be might be worthy of your consideration. At 18cm thick, it's easy to wipe clean and doesn't compromise on comfort, thanks to the sprung layer of 325 springs covered with a cushioned top layer, which also offers great support for kids' growing bones. While a lot of hybrid mattresses have almost 5 times as many springs, they will probably cost at least 300 quid more…
The only drawback here is that it's wipe-clean only, there are no removable washable covers. If you use a mattress protector then this will overcome a lot of the potential issues here.
Think of the Jay-Be Simply Kids mattress as an introductory note to the world of mattresses. The smart fibre is breathable, allowing air to flow freely through the mattress, which was particularly great news for my little tester who is prone to getting sweaty at night but still stayed completely dry. If you're not looking to break the bank, then do seriously consider the Jay-Be.
Places to buy the JAY-BE:
Available at Argos.co.uk
John Lewis – out of stock currently
From Bensons for Beds – available in different kids sizes (see below)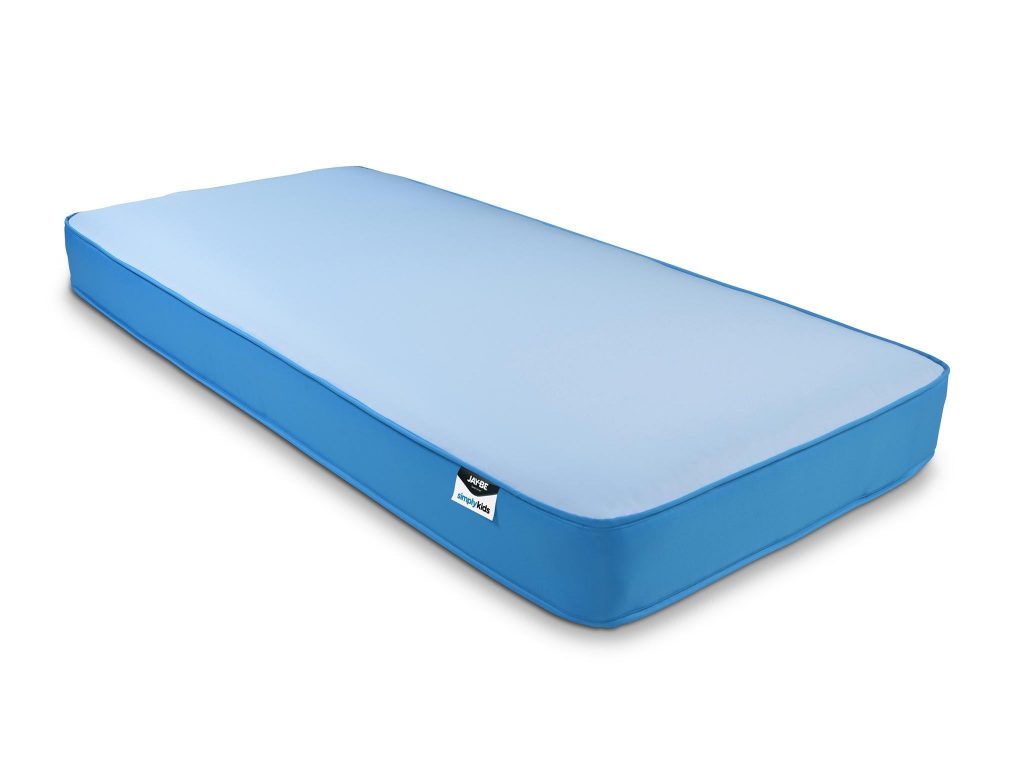 Are kids mattresses different sizes?
Yes and no.  Most mattresses for kids are in the same sizes as adults, but you will probably only really be shopping for a UK or EU single.
If you have a very young child for example who uses a Moses Basket, then you can get smaller sized mattresses in the UK. These are often marketed as "toddler" size, or sometimes "supersmall".
To make matters more confusing, there is also "Small Single" widely available in the UK. These are the same length but of a reduced width (across), compared to regular UK Single mattresses.
Here is a visual guide to each mattress size, including the sizing: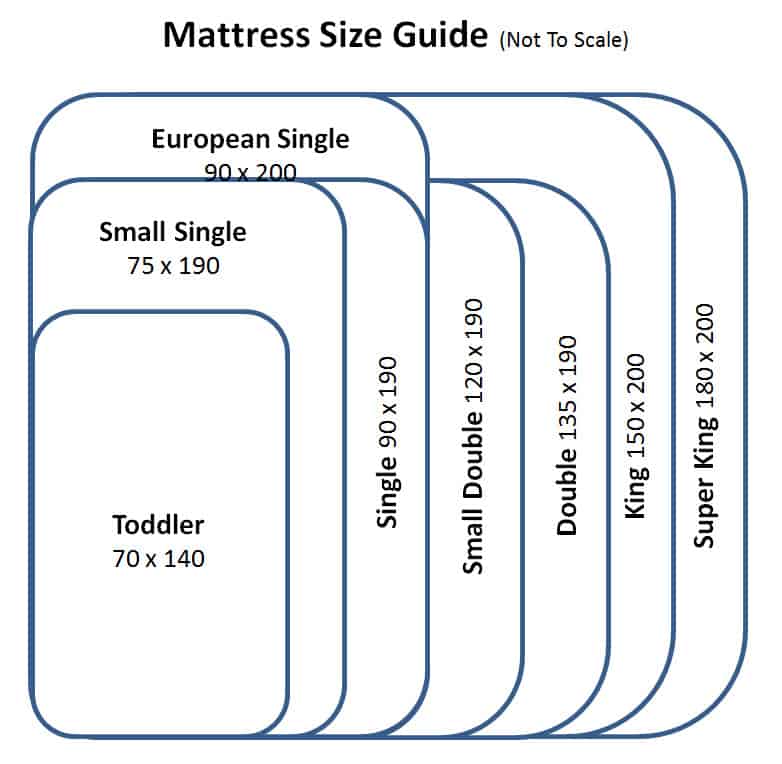 So which mattress is best for children?
As you can see, I've reviewed the top four here.
Which mattress you prefer depends on your personal preferences (or rather your child's). So be sure to choose between a memory foam, or a pocket spring as the first step. Make sure to try out the latest mattress discount codes for 2023, for example this Emma Mattress discount code 2023 article here.
Next consider your budget – remember that buying cheap can sometimes mean buying twice. It's always worth spending a little more on a mattress that will likely last for a number of years.