Looking for a new mattress but bamboozled by jargon and buzzwords? I created this page and wider website to help people exactly like you. Whether it's memory foam, hybrid or latex – or if you don't have a clue what any of these things mean – then start with WhatMattress to find your perfect next mattress.
I've compiled the best resources, reviews and coupons for every mattress in the UK. And this website is growing all the time, as I try to update it every single day.
How to find your perfect mattress
Firstly what you should do, is decide what type of sleeper you are. Forget about mattress technology for the moment.
Are you a back sleeper, a side sleeper, do you have a bad back (orthopedic issues), and so on.
I've written some guides on what each of these terms mean, and where to go from there.
Mattresses for back sleepers
And then consider your partner as well – does he or she have the same, or different, needs to you when it comes to sleep?
Types of mattress
There are essentially three types of mattress in the UK that you need to know – plus a few lesser-known ones that I will discuss later. The "top three" are memory foam, hybrid and pocket spring.
Memory foam. Most people will know what a memory foam is, to some extent. However nowadays there are so many different types of memory foam that it's difficult to really comprehend all the subtle differences. Polyfoam, HD foam, true memory foam, charcoal foam… the list goes on. I have written this article to clarify what a memory foam mattress is, and isn't.
Pocket spring. This is the more traditional mattress, with springs inside (sometimes called coils), usually made of metal. Often the metal springs are wrapped in "pockets" i.e. pieces of material. These are generally more expensive than memory foam mattresses because they cost more to produce, and while they are sometimes regarded as a longer-term mattress, not all brands offer much in the way of longevity here sadly. In short, not all pocket-spring mattresses are created equal.
Hybrid. Finally, a hybrid is essentially a combination of the above two – a memory foam PLUS a pocket spring. The top layer(s) are often memory foam, with a smaller spring layer inside. Arguably these offer the best of both worlds, but there are some drawbacks to hybrids too. There is no one-size-fits-all solution to your next mattress; every type is different and suited to different needs.  Check out my best hybrid mattress guide here.
Sleeping positions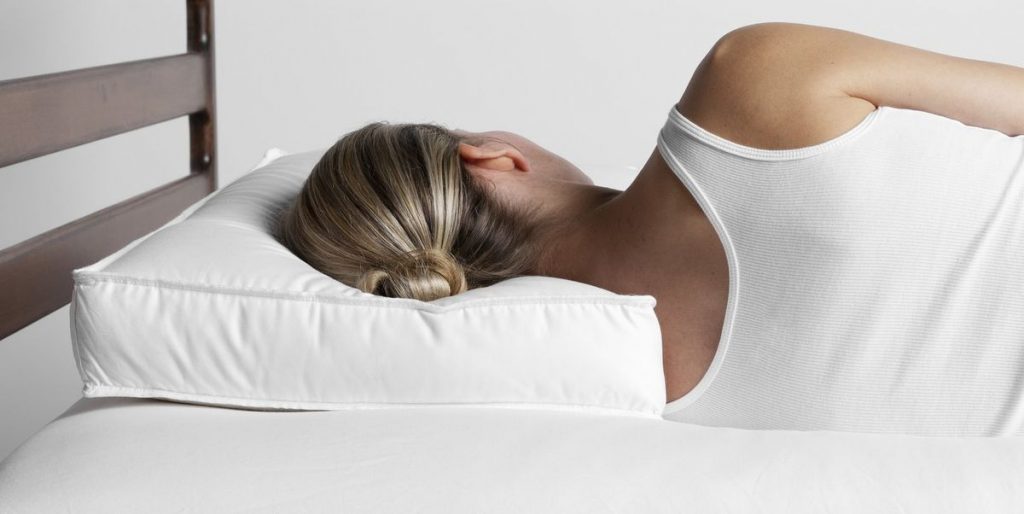 Mattress for side sleepers
If you're a side sleeper then you'll be looking for a mattress suited to supporting your body at the hips and shoulders, as these are the 'pressure points'. Firmer mattresses are probably going to be best avoided if you side sleep, because you want a softer mattress so sink into. But if it's too soft then it can become uncomfortable.
I'd suggest avoiding firm mattresses as these will create problems with your spine if you're not careful, for example sciatica or orthopedic issues. In no particular order here are some brands to check that are best for side-sleepers:
Mattress for back sleepers
Sleeping on your back is the most popular way for the nation to sleep. And with that in mind I've compared the best mattresses for those who prefer to lay down with their faces pointing up. If you're a back-sleeper then you'll ideally want a medium-firm to firm mattress: this will give you the necessary lumbar support to prevent spinal issues and assist with breathing. The best type of mattress here is normally a hybrid – the combination of springs and foam give great support for supine sleepers like you.
For those of you who sleep on your back, I recommend the following brands (in no particular order):
Don't forget, if you're looking to buy any mattress, to check for voucher codes (coupons) first. The savings will add up quickly, as there are often big discounts available on most mattresses sold in the UK. You just have to look 🙂  Here's an example for Emma:
I have a whole host of these vouchers available if you are looking to buy a mattress today.
Mattress for front-sleepers
Ah, front-sleepers. One of the lesser known sleeper types, also known as stomach sleepers, it's really important to keep your spine and shoulders as aligned as possible. The solution here then is simple: stomach sleepers will need a firmer mattress, otherwise sagging and spinal issues may occur.
For front sleepers I recommend the following reviews and brands are researched further:
What type of mattress is best?
The "best mattress" question is one that is often Googled, and there are a range of websites suggesting which mattress really is the 'best'. Of course, the reality is that it's subjective.
Memory foam mattresses are a popular choice, as they conform to the body's shape and offer excellent pressure relief. They also tend to isolate motion, making them a good choice for couples who share a bed. However, they can be hot to sleep on, especially if they're made from lower quality materials.
What other types of mattress are there?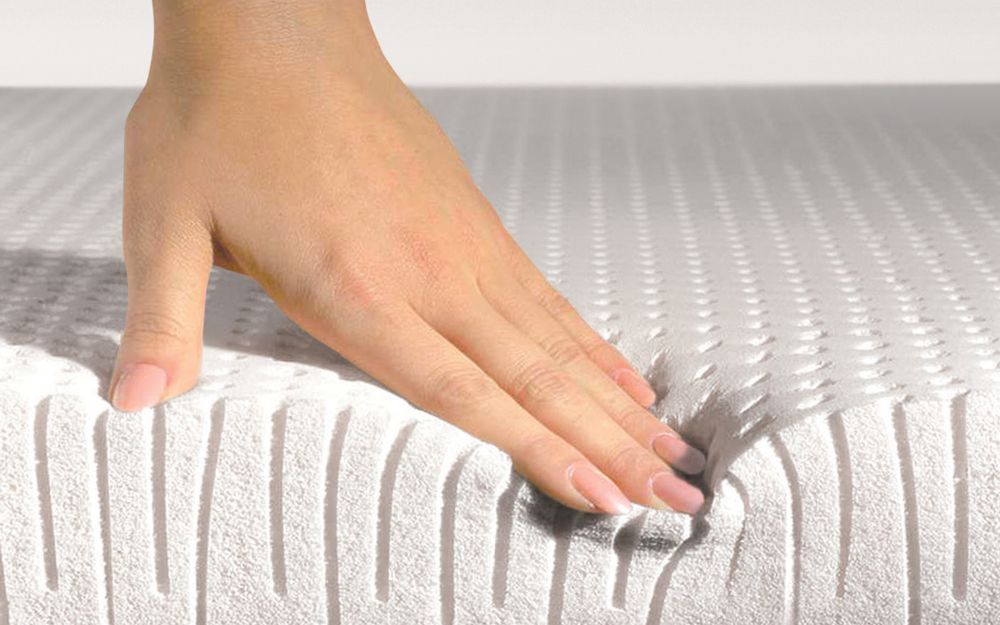 Aside from the main triumvirate of mattress types mentioned above, you will sometimes see lesser-known mattress types in the UK too. For example, latex mattresses are made of liquid rubber, and while they are not cheap to buy, they are regarded as one of the best types of mattress you can buy if you want a cool night's sleep.
Another type of mattress is the wool mattress: organic and made of natural materials i.e. sheep's wool, at least in part. Again it's not a cheap option but there are several positives of wool mattresses, read more here.
Discount for mattresses in the UK
Saving money is fun, and mattresses are expensive. Combine the two and you should definitely be looking at using a coupon or voucher code whenever you can. Luckily, nearly ALL of the mattresses brands on this website have at least one voucher code to use – the biggest saving currently is a whopping 40% off. I've created a dedicated page for mattress voucher codes here.
That means that, for example, if you are buying a £899 mattress then after the discount code is redeemed, this will be £539.40 – a really huge reduction!
Here are a few example live voucher codes to be used right now:
Other tips
Pay attention to how your mattress feels. It isn't possible to feel the mattress physically unless you go into a store, and in most cases this isn't possible anyway. The reason is because most mattress sellers listed on this website are online-only. To make buying a mattress easier for you, every mattress seller will provide some sort of guarantee and trial.
For example, Nectar and DreamCloud give the longest trial, currently at a whopping 365 nights – or a whole year. You get a whole year to try out your Nectar mattress and if you don't like it then you can send it back, for a full refund.
In most cases, the average trial is around 100 nights, which should be enough for even the most demanding sleeper. If you want to send your mattress back then don't worry, it won't be resold. No, you aren't sleeping on someone else's returned mattress! Nearly all of the mattresses sent back are recycled or sent to charities like the British Heart Foundation.
Anything I've missed? Let me know in the comments below.
Read Next
Read this next...
Was this article helpful?
How we reviewed this article:
Edit History:
Our experts continually monitor the mattress & sleep tech space, and we update our reviews & articles when new information becomes available.
1st May 2023


Current Article - By Carrie Taylor

15th June 2023


Checked & Reviewed - By Morag Park, Ph.D.

9th July 2020


Copy Edited - By Carrie Taylor

22nd June 2023


Reviewed - By Carrie Taylor
WhatMattress has strict sourcing guidelines and we try to rely on peer-reviewed studies, academic research institutions, and medical associations where possible.