Over the years, I've slept on a huge number of mattresses – frankly I've lost count on how many, but it must be at least 70. As a result, getting excited about sleeping on a newly-launched mattress is getting harder and harder.
But not in the case of the Brook & Wilde Perla mattress – for those who don't know, this is a super-premium mattress and just about the most expensive mattress you can buy in the UK. Eager to put it to the test to see if the £3,400+ price tag is justified, I couldn't wait to get it out of the box and get ready to sleep on it.
Pros:
🌿 Made with premium natural materials like silk, cashmere, alpaca, bamboo, and wool for a luxurious sleep experience
🛏️ 14 layers provide excellent support and comfort
🇬🇧 Handmade in the UK
🛏️ 7,000 springs
💤 200-night trial period and 10-year guarantee for peace of mind
🛌 Variable firmness (peronalise to suit you)
🆒 Great at cooling the body to regulate temperature and prevent night sweats
Cons:
💰 Very expensive, with prices starting at £3,599
🛌 Very heavy and difficult to move
🕰️ Delivery times are longer as it's made-to-order
Brook & Wilde Perla: Overview
For those who don't know, the most astounding thing about this mattress is that there are 14 (yes 14) layers here.
Clearly, gone are the days of the single layer mattress: we appear to be going down the Gillette razor blade route where, at least according to the mattress manufacturers, more equals better.
I'll cover each layer in more detail later, but briefly: at the top, there's a silk-infused cover, designed for an opulent sleep surface that feels rather cool to the touch. This is followed by a breathable mattress cover, which reduces the "shear" action between the cooling cover and the top layer of cashmere. The Perla then features layers of cashmere-rich wool, blended wool and natural fibres, and high-density memory wool, all of which provide exceptional comfort and breathability. No other UK mattress on the market right now can match this level of comfort or quality materials.
Moving down, there's an airstream memory wool layer that allows airflow and adds even more comfort. Next, there's a layer of 1,000 pocket springs which are designed to provide your body with the needed support. Another airstream memory wool layer follows that has the same properties as the previous one.
The Perla mattress also features a lumbar support layer that does an excellent job of supporting the lower back.
The list just keeps on going… The mattress also boasts two layers of pocket springs, one with 1,000 springs and another with 2,000 springs, which provide bounce and pushback, while the two separate layers of micro-springs deliver extra comfort, bounce, and pushback.
What's the difference between pocket and micro springs?
In case you're wondering, pocket springs, also known as pocketed coils, are larger and more traditional in size, typically measuring between 6 and 10 centimeters in diameter. Each spring is individually wrapped in a fabric pocket, allowing them to move independently and respond to the sleeper's movements. This means that when one person moves or changes position on the mattress, their partner is less likely to be disturbed.
On the other hand, micro springs are much smaller, typically measuring between 1 and 3 centimeters in diameter. They are arranged in a grid-like pattern and can be placed on top of a layer of larger pocket springs or foam. Micro springs provide more precise support and can contour to the body more effectively than larger pocket springs.
The Perla also features specialist lumbar support profiles that ease your joints and alleviate pressure in all the right places. The "encapsulated" foam layer towards the centre of the mattress provides structure, sturdiness, and support, while the high-density base serves as the all-important foundation upon which the layers of luxury are built upon. Phew!
To ensure that the Perla stays put, there is a non-slip base cover at the bottom of the mattress, which also provides peace of mind as you drift off to sleep. The Brook & Wilde Perla is an exceptional mattress that is unrivalled, at least in terms of its 14 layers of luxury. Together all this makes it one of the most desirable – but pricey – mattresses on the market today.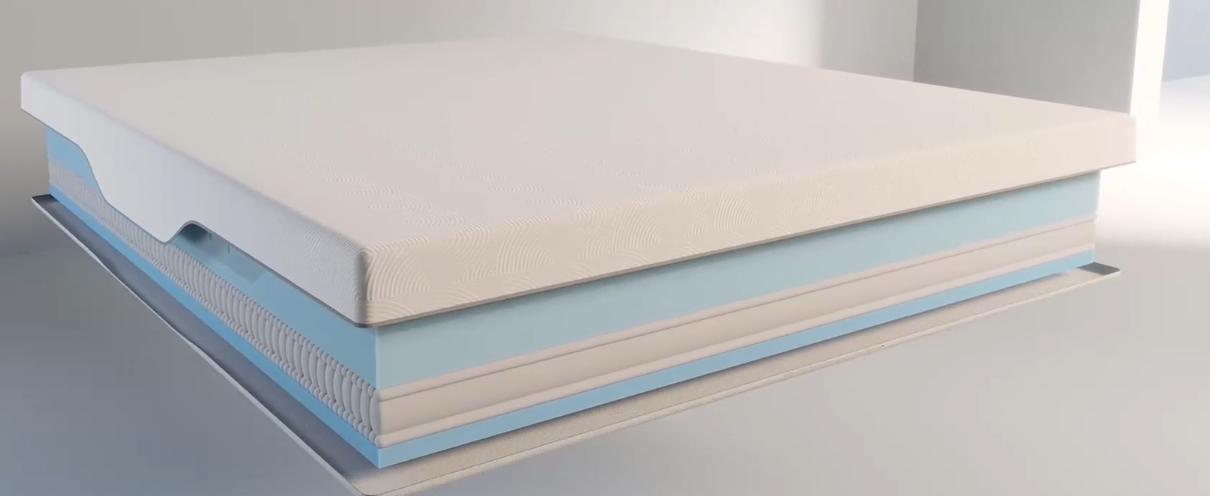 Whoa, hang on…
Confused or bamboozled? There is a lot to take in.
Here's an easier-to-read look at each layer:
| Layer # | Description |
| --- | --- |
| 1 | 🌟 Silk-infused cover for a luxurious and cooling sleep surface. |
| 2 | 🌬️ Breathable mattress cover designed for extra comfort and reduced friction. |
| 3 | 🐏 Cashmere-rich wool for a naturally wicking and sumptuous feel. |
| 4 | 🌿 Blended wool and natural fibers for a further layer of natural comfort. |
| 5 | 💨 Airstream memory wool layer for high-density fiber comfort and breathability benefits of wool. |
| 6 | 💥 1,000 pocket springs for enhanced comfort, bounce, and pushback. |
| 7 | 🌬️ A further layer of high-density wool for natural comfort and breathability. |
| 8 | 🪑 Zone-profiled specialist lumbar support foam sections for easing joints and alleviating pressure in all the right places. |
| 9 | 🦾 Encapsulated layer for structure, sturdiness, and support towards the base of the mattress. |
| 10 | 🪀 2,000 micro springs for added comfort, bounce, and pushback. |
| 11 | 🔨 2,000 pocket springs for support, bounce, and higher levels of pushback. |
| 12 | 🪀 A further layer of 2,000 micro springs for more comfort, bounce, and pushback. |
| 13 | 🏗️ Extra high-density base, the all-important foundation of the mattress. |
| 14 | 🚫 Non-slip base for keeping the Perla mattress in place and giving you peace of mind as you drift off to sleep. |
To confirm, I slept very soundly indeed on the Brook & Wilde Perla all night long, which was surprising for me. It's clearly a well-made, high-end mattress and interestingly it didn't lose its shape or sag after my multiple nights of use. Of course, I'll be honest in that I didn't use it for long enough to really gauge the longevity – but given that I bought this mattress myself I'm hanging onto it and continuing to test it, so will keep updating this review as time goes on.
Yes, that's right – like all mattresses we test here at WhatMattress, we don't accept freebies. All of the mattresses we test are ones we've bought ourselves; this allows us to be completely unbiased and honest. Find out more about our methodology here.
In any case, all of this glowing praise is great – but sadly there are some drawbacks to this premium mattress showing already – the first of which is the ridiculously high price…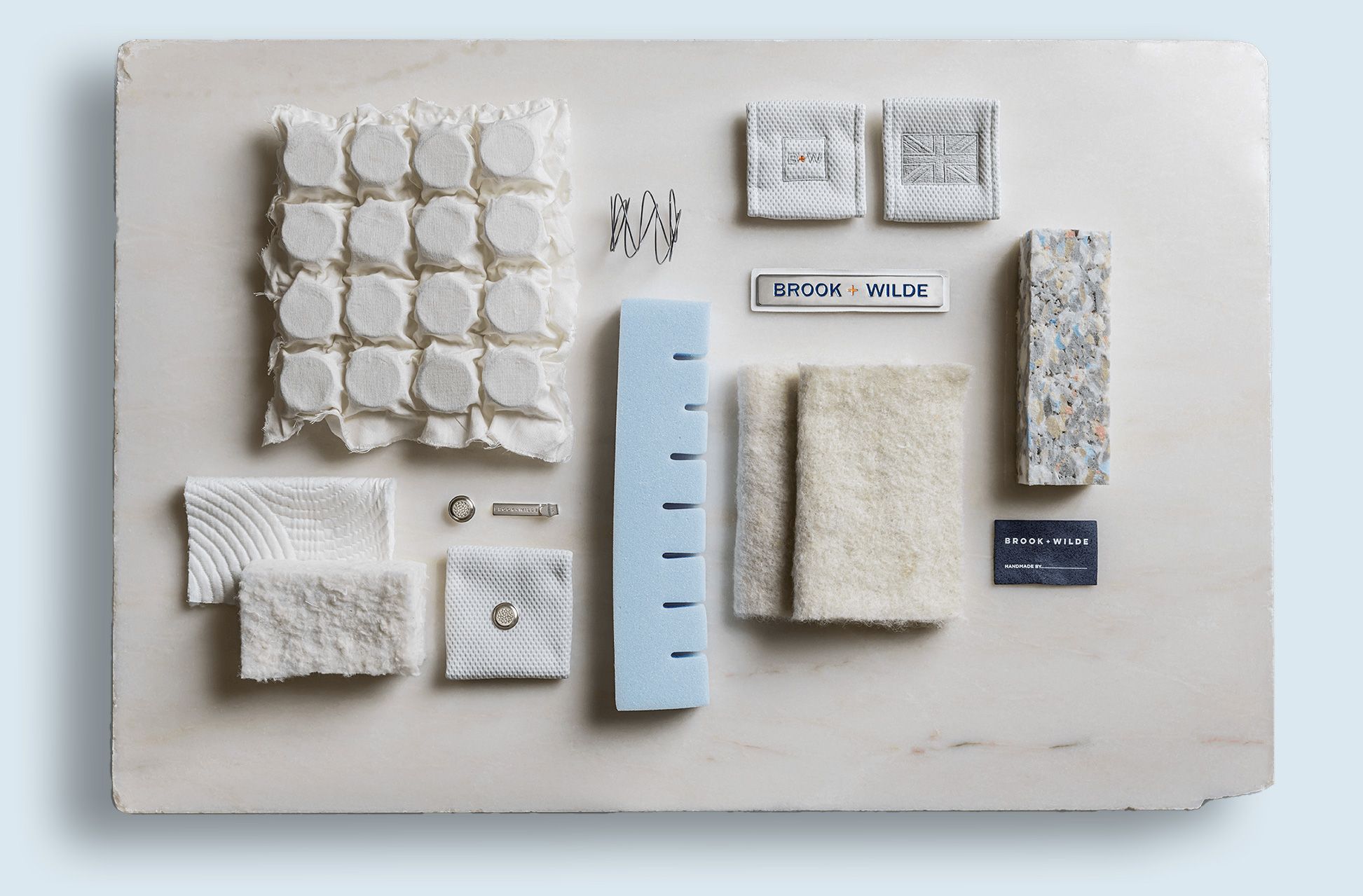 Price (UK)
So the Perla is expensive – very expensive in fact. And there's no really getting around this fact, though you can use a discount code to cut the price by as much as -55%.
But frankly even if you cut the price in half, it's still quite dear.
You can choose from a Double, King, or Super King size of the Perla mattress. The Double room costs £3,599, the King room costs £3,899, and the Super King room costs £4,199.
As ever, I recommend you check the discount code page for the most up-to-date deals for Brook & Wilde
Frankly, for a high-end mattress with such a sophisticated look and feel, these costs are understandable – if you're looking for a cheaper mattress, check out my guide here.
| Size | Dimensions | RRP | Price after coupon |
| --- | --- | --- | --- |
| Double | 135 x 190 x 32cm | £3,599 | 💰£1,619.55 |
| King | 150 x 200 x 32cm | £3,899 | 💰£1,754.55 |
| Super King | 180 x 200 x 32cm | £4,199 | 💰£1,889.55 |
Check out our full list of vouchers and discount codes for Brook & Wilde here.
Sleep Test: The Results
As I began my sleep test on the Perla mattress, I'll admit I was filled with anticipation for the restful night's sleep that this kind of mattress in this price range should really be giving.
Being a side sleeper, I wanted to see in particular how the mattress would perform in terms of comfort and support for my hips and shoulders – a lot of other big name brands fail badly here.
As the days went by, I found myself consistently waking up feeling refreshed and rejuvenated,  without any of the usual aches and pains that I've been accustomed to lately. The Perla's 14-layer deep construction seemed to have paid off, as it provided the perfect combination of cutting-edge technology and natural materials to deliver a truly luxurious sleep experience.
Moreover, my co-tester who typically experiences night sweats was pleasantly surprised to find that the mattress was able to regulate body temperature efficiently, keeping them cool and comfortable throughout the night.
One aspect that particularly impressed me was the Perla's ability to isolate movement, allowing me to sleep soundly without being disturbed by each other's movements. This is a testament to the quality of the materials used in the mattress and the level of R&D that Brook & Wilde told me that they've done.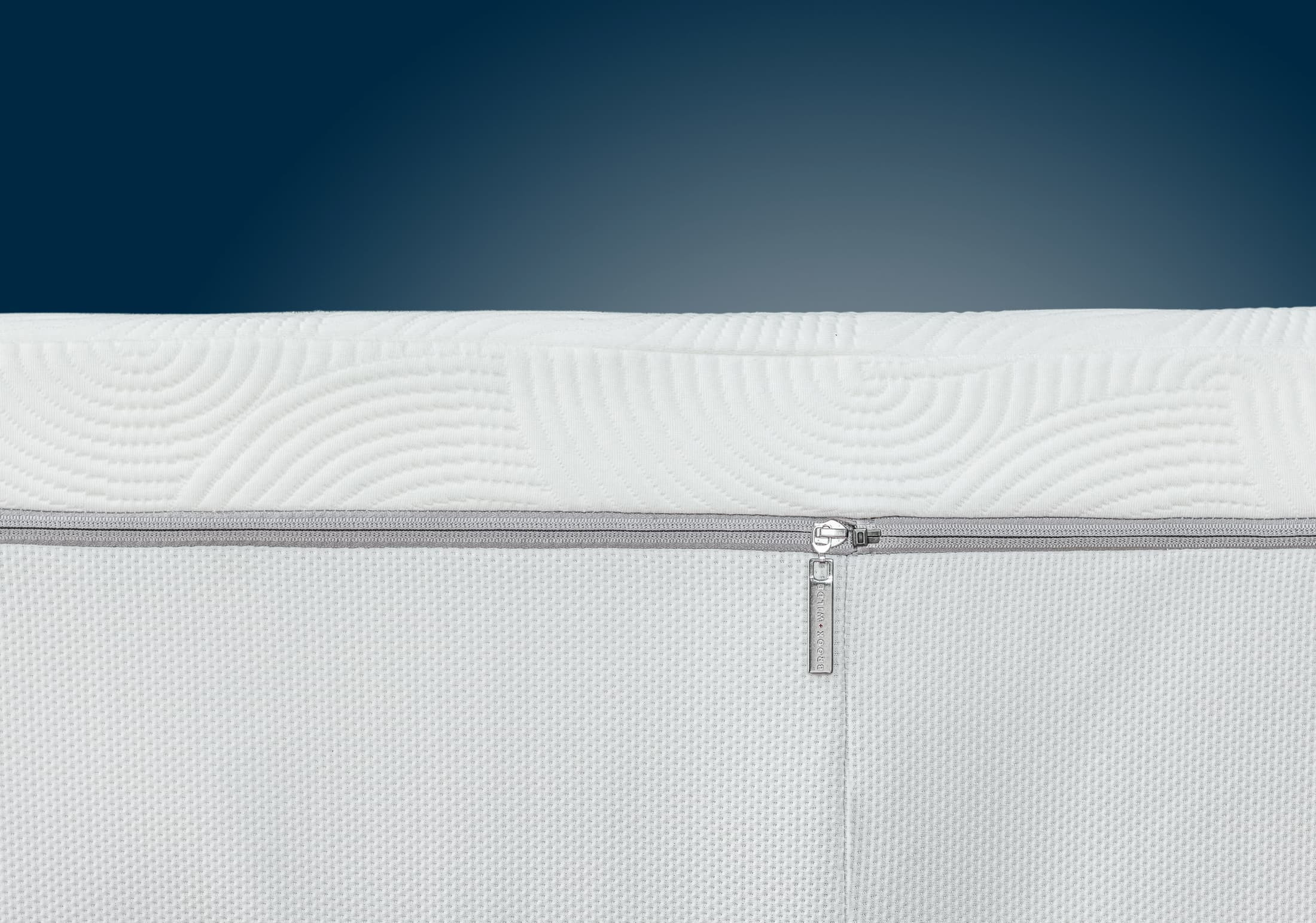 Cover – One of the Best
One of the best parts about the Brook and Wilde Perla mattress is its luxurious cover.
Unlike other high-end mattresses, this one is hand-knitted from luxurious, high-quality natural silk. Because of silk's natural cooling characteristics, this makes it an excellent material choice for a night's sleep in comfort, plus the cover's microscopic air vents on the side further ensure a cool and comfortable resting environment by directing more air to the surface underneath.
The cover is particularly noteworthy for its design, which features a high-quality colour scheme and a metal finished Brook and Wilde logo which I really like: every part of this mattress just oozes quality.
And there's more good news: the four side handles are a welcome addition for carrying the weighty mattress around and up stairs. And if you're worried, don't be: the mattress won't move around on the slats thanks to the non-slip base that Brook & Wilde have added too.
About the 200-night trial – is it worth it?
You'll be pleased to know that you can try out any mattress from Brook & Wilde for a full two months, or 200 nights, before making a final decision. Given the high prices, this is quite a welcome thing.
Plus you can return the mattress for a full refund or swap it for a mattress with a different firmness profile if you're unhappy with it, though bear in mind that you can only swap it once so make sure you get it right 🙂 Those who are satisfied with the Perla mattress overall but think a different firmness level (for example) would be better, are going to benefit the most from swapping it over.
As further evidence of their dedication to customer service and the durability of their products, Brook + Wilde backs each mattress they sell with a 10-year warranty, in addition to the standard trial term. With this assurance, buyers can rest easy knowing their money is safe for the long haul.
Anyone interested can easily learn more about the guarantee on the Brook and Wilde website here.
All in all, these customer-focused practises are a big win for anyone thinking about buying a mattress from Brook and Wilde and the reason they're so well-liked by many WhatMattress readers.
Brook & Wilde Perla: Sizing
| Size | Dimensions | Depth |
| --- | --- | --- |
| Double | 135 x 190 cm | 32 cm |
| King | 150 x 200 cm | 32 cm |
| Super King | 180 x 200 cm | 32 cm |
As you can see, there is no single size available currently. This is a shame, and I'm not sure why Brook + Wilde haven't added one to their range; presumably it's because the cost implications of producing a single means it won't be much cheaper than a double.
What's the difference between the Elite and the Perla?
| Feature | Elite | Perla |
| --- | --- | --- |
| Thickness | 28cm | 32cm |
| Layers | 8 layers plus cover | 14 layers plus cover |
| Materials | Memory foam, latex, and micro springs | Silk, cashmere, blended alpaca, bamboo, and lamb's wool, memory foam, springs |
| Support | Medium-firm support with good motion isolation | Medium-firm support with excellent motion isolation |
| Cooling | Good cooling properties thanks to the micro spring layer | Excellent cooling properties thanks to natural materials |
| Trial period | 200-night trial with free returns | 200-night trial with free returns and a comfort change option |
| Warranty | 10-year warranty | 10-year warranty |
| Price | £999+ | £3,599+ |
In my opinion, the Perla mattress is a real testament to the elegance and comfort that comes from using organic, high quality materials.
Silk, cashmere, alpaca, bamboo, and lamb's wool all work together to make for an extremely sumptuous night's sleep that's basically unrivalled in the UK right now. If you're the sort of person who wants the best of the best and are happy to pay for it, the Perla is for you.
However, it's not just the high-quality materials that set this mattress apart, oh no…
With zone-profiled lumbar support foam to soften joints and relieve strain, Brook + Wilde's unique 'wave technology' has been reimagined and improved. Each Perla mattress is made with care and precision in the UK (they are made to order so be aware of the lead times) using time-honoured techniques and cutting-edge machinery. Can you tell I'm a fan?!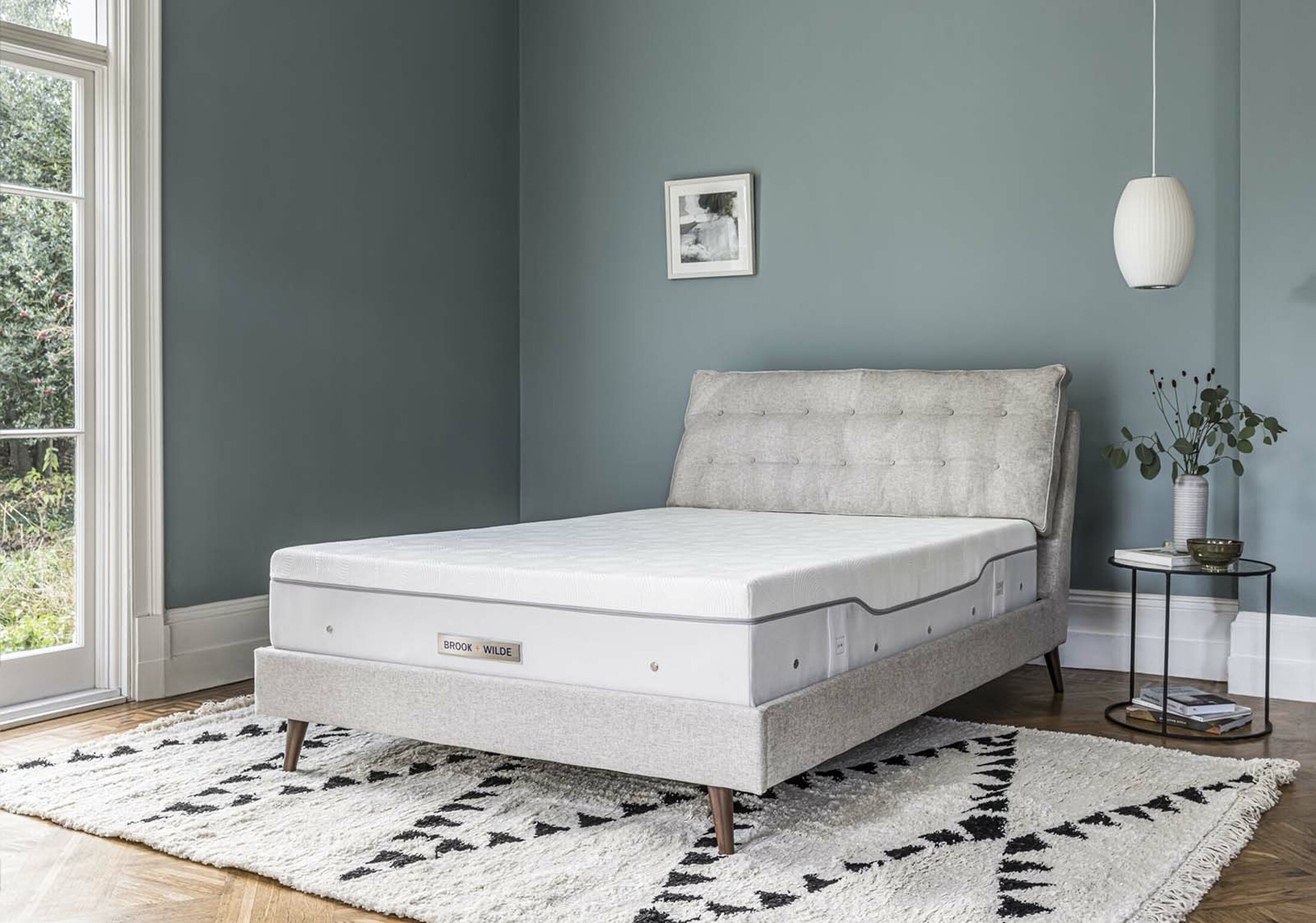 Which other mattresses should I consider?
There are several other high-end luxury mattresses in the market that can rival the Brook & Wilde Perla. Some of the notable brands include:
Simba Hybrid Luxe: This mattress features 10 layers of comfort, including Simba's patented titanium Aerocoil® springs, comfort foam, and a breathable sleep surface.
Emma Premium mattress: The Emma Premium mattress features 5 layers of foam, including breathable Airgocell® foam, pressure-relieving memory foam, and a supportive base foam. It's a lot cheaper than the Perla, but one of our best buys.
Your sleep profile: Which mattress is best?
Here's my rundown of which mattress is best for your sleep profile eg for a side-sleeper:
Side sleepers: The Perla is an excellent choice for side sleepers because of its medium-firm support and excellent motion isolation. The multiple layers of natural materials also provide good pressure relief for the hips and shoulders.
Back sleepers: The Perla can also be a good choice for back sleepers who prefer a medium-firm mattress. The lumbar support foam sections and pocket springs provide good spinal alignment and support.
Stomach sleepers: Stomach or front sleepers generally need a firmer mattress to prevent the hips from sinking in too deeply, and the Perla may not be the best fit. A firmer mattress with good support and minimal sinking may be a better choice, such as the Emma Original.
Combination sleepers: The Perla's outstanding motion isolation and medium-firm support make it a possible choice for combination sleepers who switch positions frequently during the night. The several layers of natural materials make for a soft, cosy place to sleep in any orientation.
Heavy sleepers: The Perla's multiple layers and high-density base make it a good choice for heavier sleepers who need extra support. The medium-firm support also helps prevent sinking, and the natural materials provide good pressure relief.
Light sleepers: Light sleepers will I'm sure benefit from the Perla's excellent motion isolation, which helps prevent disruptions from a restless partner or pet. The medium-firm support can also provide a comfortable sleep surface without feeling too firm or too soft.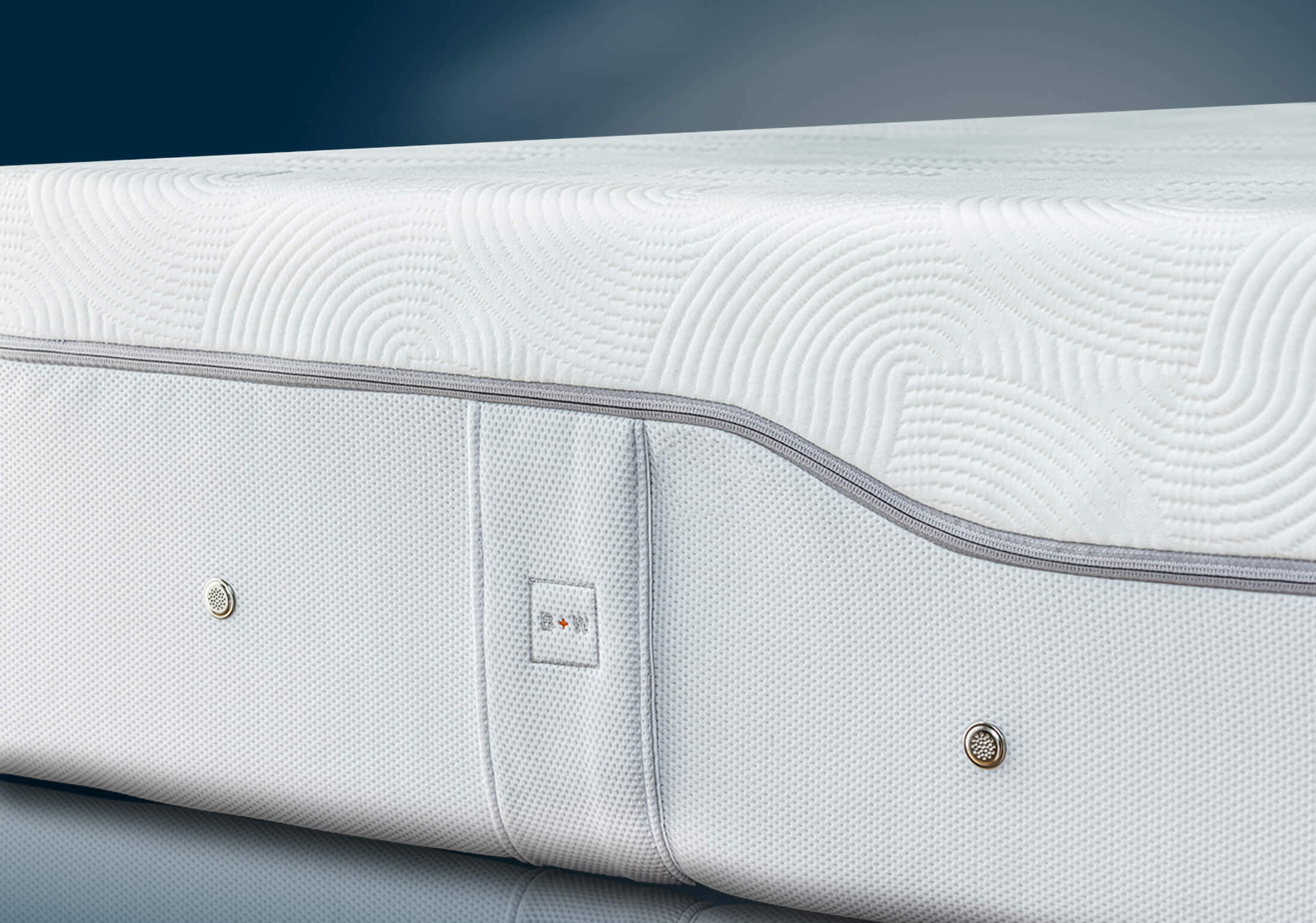 What about the Ultima?
The Perla and the Ultima are two high-end mattresses from Brook + Wilde, each designed to provide optimal comfort and support for a good night's sleep. While they share some similarities, they also have some notable differences:
One of the most significant differences between the two is the number of layers they have. The Perla has 14 layers, while the Ultima has 10 layers. The Perla's additional layers include silk, cashmere, blended alpaca, bamboo, and lamb's wool, while the Ultima has a unique support layer and a dynamic airflow system that actively draws fresh air into the core of the mattress.
Another notable difference between the two mattresses is obvious once you look at their cooling properties. The Perla's cooling capabilities come from natural materials like silk and bamboo, while the Ultima uses a "thermic" fabric that cools by around 2°C and also has a dynamic airflow system to maintain a cool temperature throughout the night.
The two mattresses also differ in terms of their support; specifically, the Perla has zone-profiled specialist lumbar support profiles, which ease joints and alleviate pressure in all the right places.  Ultimately, the Ultima (see what I did there?!) is a great option for hot sleepers in particular, who are looking for moisture wicking. This is where the Perla loses a few points, as it's just not as good at that.
Plus the Ultima's obviously a lot cheaper too.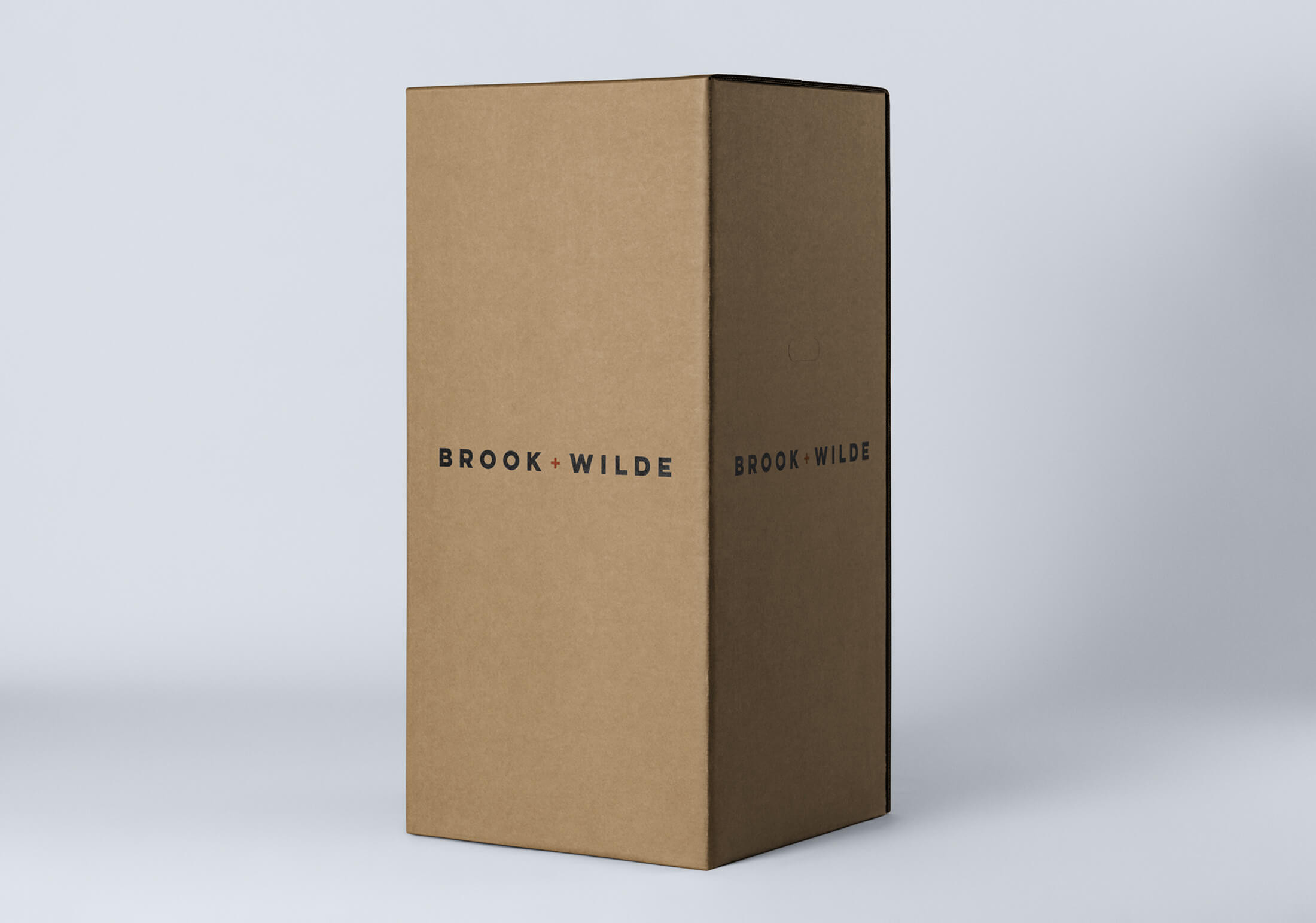 Verdict: Is the Perla worth the premium?
In conclusion, the Brook + Wilde Perla mattress is a superior mattress to pretty much any I've tried, that will change the way you feel about sleep forever.
It's evident that a load of effort and care went into making this mattress, from the copious amounts of natural materials to the novel Wave Technology 2.0 and the skilled craftsmanship.
To top it all off, the cooling characteristics of the natural materials make it ideal for warm sleepers, and our team unanimously agreed that it was wonderfully comfortable. Customers may rest well knowing they are investing in their sleep because of teh 10-year warranty and 200-night trial period. The Perla is a premium product that lives up to its billing despite its higher price tag compared to the competition. The Brook + Wilde Perla is an excellent choice if you're in the market for a high-end mattress that will let you relax and recharge during the night.
If you are lucky enough to afford it, I say go for it.
Read this next...
Was this article helpful?
What is the Perla mattress made of?
The Perla mattress features natural materials such as silk, cashmere, blended alpaca, bamboo, and lamb's wool. It also includes high-density pocket springs and memory foam layers for support and comfort.
Can I return the Perla if I'm not happy with it?
The 200-night trial period that comes standard with the Perla mattress gives you more than 6 months to evaluate whether or not you like it! So, you can return it for a complete refund or exchange it for something more to your liking if you're not satisfied.
Is the Perla mattress suitable for all sleeping positions?
Yes, more or less. The Perla mattress is designed to provide medium-firm support and excellent motion isolation, making it suitable for all sleeping positions. However, if you are a particularly heavy or light sleeper, you may need to consider a different firmness level.
How we reviewed this article:
Edit History:
Our experts continually monitor the mattress & sleep tech space, and we update our reviews & articles when new information becomes available.
27th April 2023


Current Article - By Carrie Taylor

5th June 2023


Checked & Reviewed - By Morag Park, Ph.D.

19th April 2023


Copy Edited - By Carrie Taylor

14th August 2023


Reviewed - By Carrie Taylor
WhatMattress has strict sourcing guidelines and we try to rely on peer-reviewed studies, academic research institutions, and medical associations where possible.