They are two of the biggest names in the mattress in a box industry in the UK, and both are mostly based online – so which brand has the best mattress for 2021? Let's find out – just a quick note: I have written this review based on UK-spec mattresses, unlike some other websites…
Simba vs Emma Comparison – Quick Facts
For this Emma vs. Simba mattress comparison, here's a quick rundown of the facts. If you want to read more about each point then keep scrolling down.
| | | |
| --- | --- | --- |
| | EMMA Original | SIMBA Hybrid Original |
| Type | Memory Foam | Hybrid |
| Layers | 3 | 4 |
| Cover | (100% polyester) with handles and machine washable | 100% polyester with handles – NOT machine washable |
| Top layer | Airgocell® (3 cm) | Simbatex® Open-Cell (4 cm) |
| Layer 2 | Memory Foam (2 cm) | Conical Pocket Spring Layer (2 cm) |
| Layer 3 | Polyfoam Base (19 cm) | Memory Foam (3.5 cm) |
| Layer 4 | NA | Polyfoam (15.5 cm) |
| Depth | 25 cm | 25 cm |
| Max weight (each) | 21 stone | 18 stone |
| Made in | UK | UK |
| Firmness rating | 6.5/10 | 6.3/10 |
| Delivery | Free, 2-5 working days | Free, 1-3 working days |
| Returns | Free | Free |
| Trial | 200 nights | 200 nights |
| Warranty | 10 years | 10 years |
| Price (before discount) | £299 – £649 | £449 – £849 |
| Discounts? | Yes – Emma discount here | Yes – Simba discount here |
| | Full Emma Mattress review | Full Simba Sleep review |
So which is best?
I'd have to go with the Emma Mattress, although it's a very close contest. The reason for this? Because the Emma mattress is slightly cheaper, and also because the cover is machine washable. Unfortunately I had to take a few points off for SIMBA because their covers aren't fully machine-washable.
If you or your partner are of a larger frame, you will also want to take note of the maximum weight that can be taken by each mattress. See my reviews for the best mattresses for larger-framed people here. Again though, the Emma comes out slightly on top versus the Simba, as it can handle around another 3 stone (combined weight, i.e. of two people sharing).
Bear in mind this is the combined weight, so make sure to add up both you and your partner's weight. If this comes out at over 18 stone then the Simba should definitely be off your list. Given that the average couple in the UK weigh close to this, you may want to pay it some attention.
Do Emma or Simba do discount codes?
Yes, although Simba do not have a discount code at this time, they often automatically apply any discount to your cart.
As for Emma, they often have vouchers. Use my Emma voucher code to get a reduced price on your Emma Hybrid or Emma Original now:
Emma vs Simba: Firmness rating
Let's start with the all-important firmness.
If you are looking for a mattress that is semi-firm, then either of these will suit your needs. There is very little difference between the two; indeed I have rated the Emma 6.5/10 and the Simba 6.3/10 in terms of firmness. This review tends to agree with me. Bear in mind that, as I've pointed out numerous times, there is no agreed industry-wide scale of what firmness actually means or how to measure it. So I have come up with my own rating system.
The only reason for the slight difference is the additional layer in the Simba – giving it 4 layers altogether – that means it is slightly softer than the Emma. But it really isn't going to make much noticeable difference to most people; indeed if you are looking at buying the least-firm (soft) mattress then consider these other brands:
Casper mattress (not available in the UK any more)
Emma vs Simba: Price
The prices are pretty similar again, too.
However Emma is slightly cheaper – currently £299 in the UK for the single Emma mattress (Original). The cheapest Simba mattress costs £449 (single), although they do offer discount codes and reductions which can reduce that price down by about -20%.
For comparison's sake, we don't compare prices when using a discount code, but make sure to check here for the latest Simba vouchers first.
Emma vs Simba: Layers and textures
Emma layers
The Emma Original mattress is made up of 3 layers:
Airgocell® – This claims to be an "open-cell polyfoam" which has greater air pockets than regular polyurethane foam i.e. normal memory foam. We have tested this here.
Memory foam – Memory foam has the ability to relieve the pressure with its gradual wrapping around the body. This layer conforms to the shape of the user's body to create comfort – it is claimed – in any position, whether that is on your side or back or even for front-sleepers.
Bottom layer – The bottom layer of the mattress is also the thickest, and although it's often not shown on promotional photos, it is really important. The Emma mattress is "castellated" ie. it has cut-outs, and isn't just one big standard rectangular block of foam. This is claimed to improve back support for those who need a mattress but have back problems.
Simba layers
Inside the Simba Hybrid  Original mattress, you will find 4 unique layers which are fairly similar to those from Emma, but with one key difference – the 4th layer. This is why it's called a "hybrid" because it comes the pocket spring mattress with the memory foam mattress to create a mixed or hybridised mattress!
Simbatex® layer – Similar to the Emma, the Simba also has an open-cell top layer which is claimed is good for cooling your body temperature down.
Mini pocket springs – The mini springs are shaped to allow for better contraction and slightly more support.
Memory foam layer – Used as a transition between the upper and lower levels and to contour the shape of your foam, this is the "blue" layer.
Polyfoam base foam – Adds aid in the form of support and also includes zoning areas to allow for more sinkage for extruding areas like the hip and shoulder area.
The contour and hug of the Simba Hybrid mattress provides a great mix of sinkage, contour and support.
Lighter weight sleepers may find that the Simba Hybrid mattress is a little too firm for them, as the mattress will not 'sink' as much to contour round them.
Simba's mattresses are ideal for couples of differing weight, as there is no discernable 'roll' towards each other whilst sleeping. However, the mattress can dip over time, with the sinkage caused by the heavier partner becoming more pronounced.
FAQs
Which is best for light sleepers?
Generally, I recommend the Simba. If you are a lighter sleeper then you may struggle with the Emma Original – see below for more.
What if I am not happy?
Both Simba and Emma offer a trial period of 200 nights, with a full refund if you're not satisfied and come with a 10-year guarantee. You can also apply for up to 12 months interest free credit to pay for the mattress, and there's free one-day delivery to most of the UK.
Do bear in mind that as these mattresses come delivered in sealed boxes they will have a rubbery smell when first extracted. They need a good few hours in a room with the windows open before you sleep on them ideally.
Looking for a pet mattress for your dog? Make sure to read my best dog bed guide.
Emma or Simba: Which has better reviews?
This is an important point, and always remember: don't just check the reviews on their website, make sure to also check out Trustpilot and other places.
Emma are rated 4.4 / 5 on Trustpilot UK, and Simba are rated 4.6 / 5.
This gives Simba a slight edge, but they are both rated as 'Excellent' so it shouldn't matter too much.

PS: Although they are both women's names beginning with "E", don't get confused with Eve and Emma…! They are completely different brands and not related! For my UK Eve Mattress review, click here.
In a rush? Quick-view: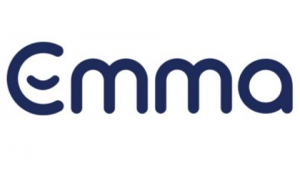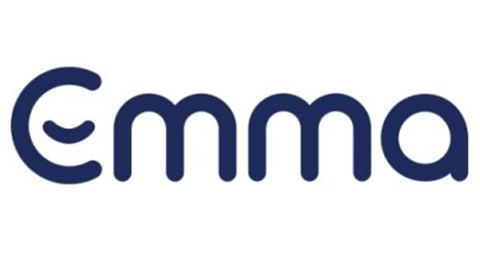 I'd recommend this mattress if:
You want a mattress that responds quickly to pressure points, due to its combination of foams and zoned support.
You are not a particularly light sleeper, as the motion transfer in Emma mattresses can wake lighter sleepers.
Sleeping in any position is your preferred style, although the Emma is particularly supportive for side sleepers.
You like the slightly softer feel of an all foam mattress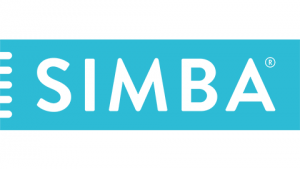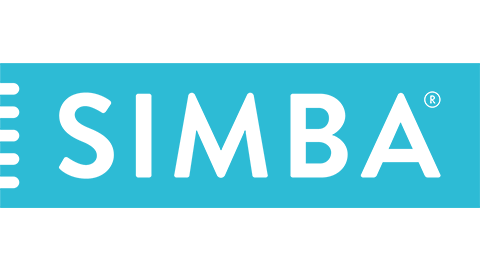 I'd recommend this mattress if:
You want a hybrid mattress. The Simba uses latex, micro-coils, memory foam and a 7-zoned support foam. All this makes for a responsive mattress with good support.
You sleep on your side or back and want a mattress that responds to pressure in a faster manner than most foam mattresses.
You want good edge support. Because of the extra layer of foam around the perimeter of the coils, the Simba maintains its support around the edges.
You're of a light to medium build, as some users of a heavier build report that the mattress can be prone to sinkage on one side over time.
Conclusion + results
tl;dr: So… which is best out of the Emma Original vs the Simba Hybrid mattress?
Although they are similar in many ways, and the Simba offers better technology on paper, I would still probably opt for the Emma.
My reasons are as follows:
Emma Original is slightly cheaper
Emma is slightly firmer, the Simba may be too soft for some
Emma mattress covers are 100% machine washable
But that said: whichever one you choose, both mattresses are a great choice. They are both made in the UK, come with a 200 night trial, and will be delivered direct to you in a vacuum packed box.
UPDATE: Emma also now do a Hybrid mattress in the UK, not just the Original! For a comparison of the best hybrid on the market, read here.
What do you think? Leave your thoughts in the comment box below.